I think I've got a leak
Here are the telltale signs you have a leak:
Reduced water pressure
Damp patches on the ground
Noisy pipework
Lush greenery during dry weather
Your meter reading is really high.
Leaks inside your home
Check for leaks
If you've got a water meter and think there's a leak, you can check by following these simple steps:
Turn off all the taps in your home and make sure no water is going into cisterns or storage tanks
Read your water meter
Leave the water turned off for 15 to 60 minutes
Read your water meter again.
If your second meter reading is higher than the first, you may have a leak.
Fixing a leak in your home
If you live in a rented property, you should contact your landlord and tell them about the problem.
If you own the property, you should check if your plumbing is covered by your home insurance or a seperate policy. Your insurer will be able to give you advice about making a claim.
If your insurance doesn't cover the problem you'll need to contact a plumber. 
Leaks in your garden
As a homeowner, you're responsible for the supply pipe that goes from the street boundary to your home. But don't worry, if there's a leak in your garden or driveway, you might be eligible for a free investigation. It's also possible we can repair it for you within 14 days.
If you're eligible and your leaking supply pipe is made from an older material such as lead, copper or iron we might offer to relay part or all of your supply pipe for free (terms and conditions apply).

Who's eligible?
You qualify for this service if:
you're a household customer and get a bill from Yorkshire Water for water services.
You don't qualify for this service if:
you don't get a bill from Yorkshire Water for water services or you're a business customer
your home is less than 2 years old.

What's not included?
Repairs to a supply pipe that's under a structure, inside the property or at points of entry
Repairs on supply pipes shared with one or more properties that aren't eligible
Repairs on supply pipes over 50mm in diameter
Accidental, reckless or deliberate damage to pipework
Emergency repairs.
We can't guarantee anything we dig up or disrupt will be put back exactly how it was.
Leaks in the road or footpath
If there's a leak on our pipes, then it's down to us to fix it. These include pipes in the road, footpaths and the service pipe leading up to the boundary of your home.
Check if we already know about the problem
View our map to see whether we're already aware of the problem.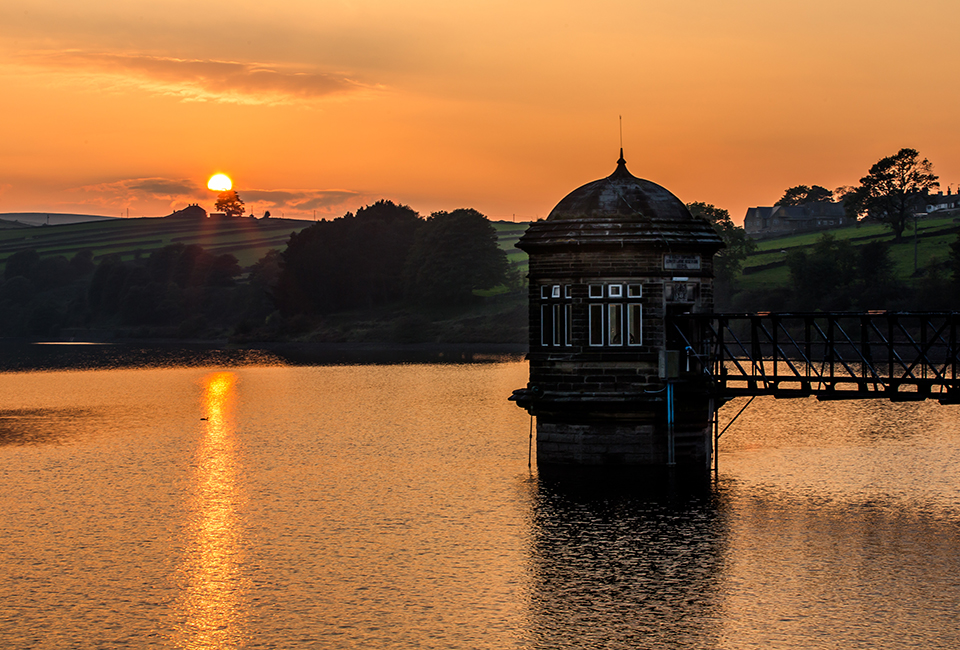 Report a leak in the road or footpath
Let us know about leaks in our pipes as soon as possible so we can get them sorted.
I'm on a meter, will there be an allowance on my bill?
If you're on a meter, then you could be entitled to an allowance.
The leak must have been repaired or you've asked us to look into the problem in the last 28 days. The leak must not have been caused by your negligence.
This allowance will be either for excess water charges from a leak or for wastage from faulty plumbing.
You may only claim once. If the pipe we repaired leaks again and it's still under guarantee, you might get another allowance.
How much will I get back?
If you get an allowance, we'll work this out based on the amount of water you normally use. 
If we can't find that out, we'll base it on what a typical customer like you would use.
If your actual water use is different from our estimate after the leak has been repaired, we may review the allowance.
We'll also adjust the sewerage charges you pay based on the water recorded by your meter.
Can I prevent leaks?
During cold weather, your pipes inside and out are at risk, especially if they're not properly protected. But there are things you can do:
Check that all pipes, cisterns and tanks in unheated areas, like lofts and cellars, are well insulated - use waterproof foam lagging or insulated tape.
Keep your heating on low during cold spells – set your timer to constant and use your thermostat to keep it warm.
Make sure you know where your stop tap is, just in case there's a burst pipe.
If you're going away, ask your neighbours to pop round to check your pipes haven't frozen or burst.
How do we fix leaks?
When Ella and Jamie from Leeds, Yorkshire asked us how we detect and fix leaks we sent our leakage technician Andy to visit them and give them a behind-the-scenes overview!