Yorkshire Water investing £36m to improve Pudsey Beck water quality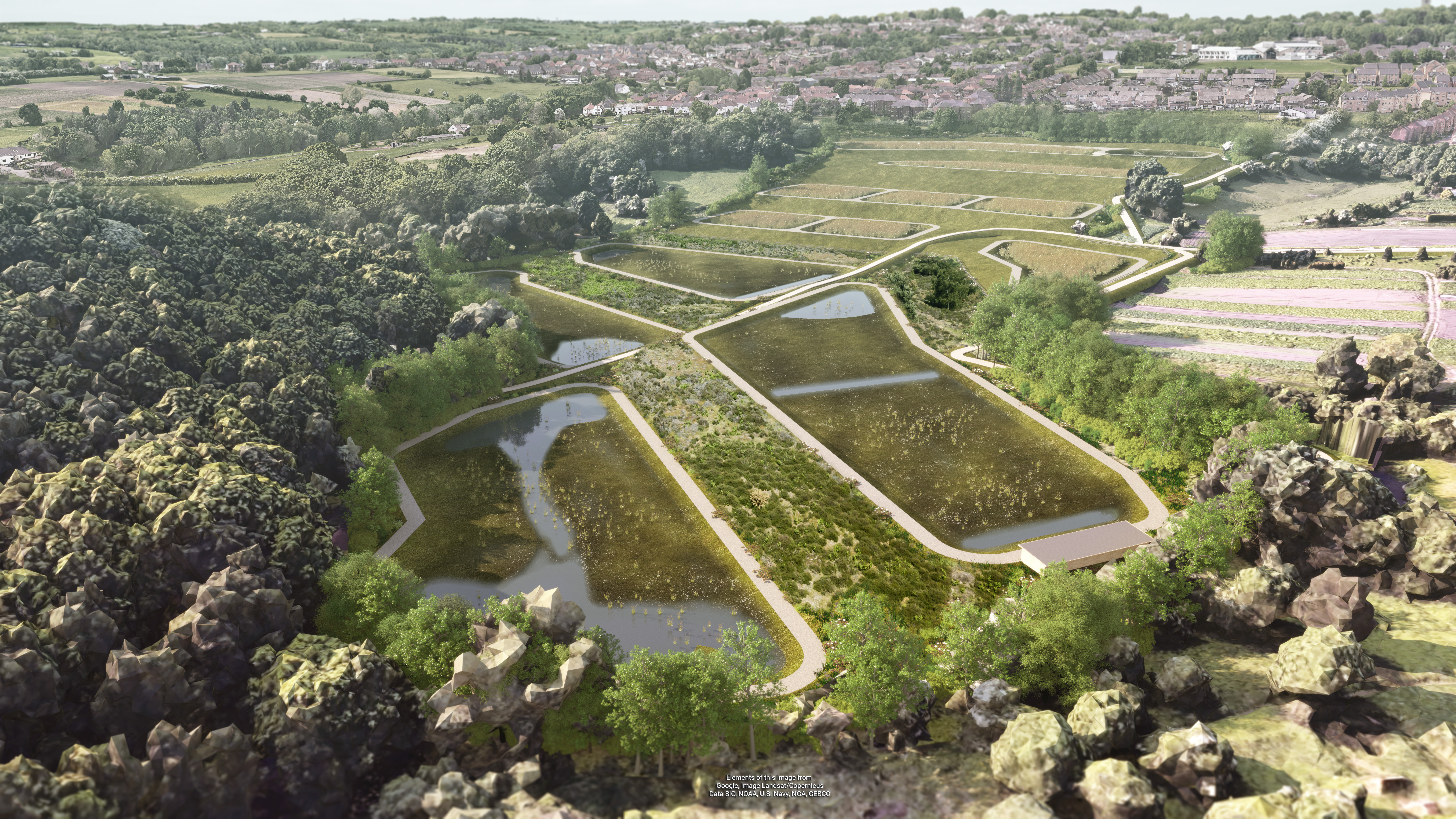 Community and people
Network and infrastructure
Yorkshire Water is investing £36m in six projects in west Leeds and Bradford to improve water quality within Pudsey Beck by reducing storm overflows during periods of prolonged or heavy rain.
The six projects include:
New storm water storage at Pudsey Smalewell, Pudsey beginning in October 2023
Additional storm water storage off Dick Lane, Thornbury, Bradford beginning in February 2024
New storm water storage at Farnley ring road beginning in January 2024
Installation of storm water storage at Kent Road, Littlemoor Bottom, Pudsey beginning in January 2024
Installation of storm water storage at Dale Farm, Drighlington beginning in February 2024
The creation of a 4.7-hectare integrated constructed wetland at a disused Yorkshire Water site previously earmarked for housing at Hough Side, Pudsey beginning in July 2024
Approximately 18,250m3 of additional storage will be added to the network to slow the flow of heavy or prolonged rainfall, which modelling indicates will reduce the number of storm discharges into Pudsey Beck by more than 20%.
The new integrated constructed wetland at Hough Side will accommodate a minimum 25,000m3 of diluted wastewater from heavy or prolonged rainfall events and will take approximately three years to construct. Plants in a series of cells will treat the diluted wastewater as it travels through the wetland via gravity. Pollutants and nutrients will be naturally broken down and taken up by the plants and bacteria within the wetland. The wastewater will not include solid waste.
Once established, the wetland will also provide a biodiversity net gain and improve the area for local wildlife.
Richard Stuart, director of capital delivery at Yorkshire Water, said: "We are committed to improving water quality in the rivers across our region. One of the key focuses is reducing storm overflows to make a real difference to water quality in our rivers.
"This project is a significant investment in the west Leeds and Bradford areas to improve water quality within Pudsey Beck. The additional storage and wetland we are building into the network will reduce the number of storm overflows significantly into the watercourse and is just part of a £568m capital investment we are making across Yorkshire this year alone.
"While work is being conducted in the area, there may be some traffic disruption and we are working closely with local authority highways departments to ensure disruption is kept to a minimum.
"We know that there is more to be done to tackle storm overflows.  We are already working on our largest ever environmental investment as part of our 2025-2030 business plan. The plans, which will be subject to approval by our regulator Ofwat, outline a £1 billion investment to further reduce discharges from overflows to meet the government's storm overflow reduction plan, including the requirement for coastal bathing waters of an average of two spills per bathing water season by 2035."
The project is a collaboration between Yorkshire Water, Stantec, Kier, Arup, WSP, Mott MacDonald Bentley, Peter Duffy Limited, Galliford Try, Barhale, Tilbury Douglas, Leeds City Council and Bradford Metropolitan District Council.