Yorkshire Water pipe resilience project awarded £3.3m in latest Ofwat innovation competition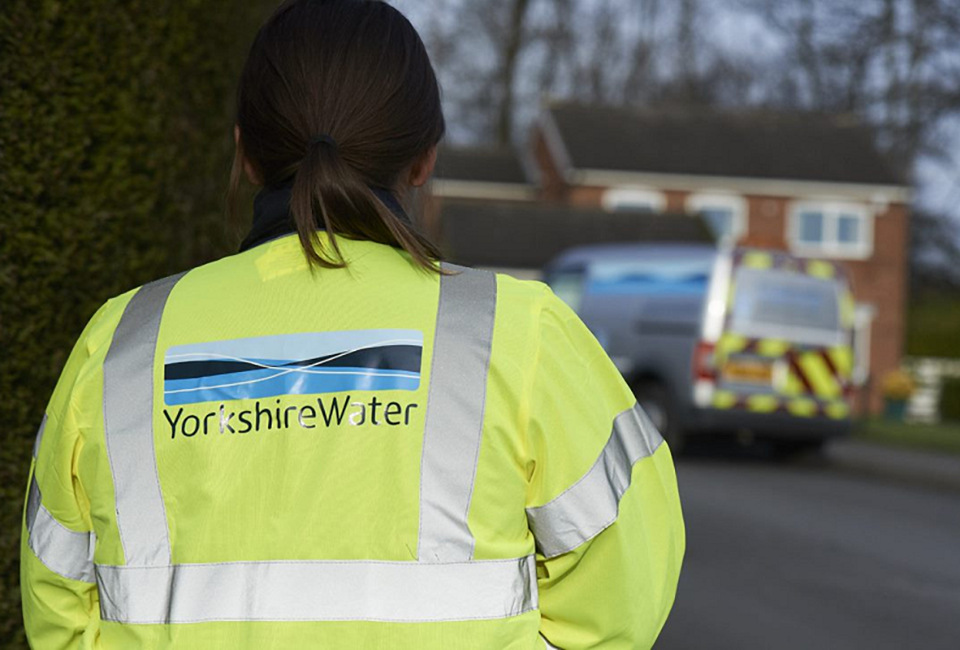 Innovation
Network and infrastructure
An initiative that could reduce leaks and burst water pipes is amongst those awarded a portion of the £40 million made available in Ofwat's latest innovation competition, Water Breakthrough Challenge 3.
Ofwat's Innovation Fund today announces 16 winners from the third Water Breakthrough Challenge, a competition that invited solutions with potential to deliver wide-scale, transformational change benefitting customers, society and the environment.
An initiative, called Designer Liner, which could reduce leaks and burst water pipes across the country has today received £3.3m in funding from Ofwat's Innovation Fund.
The project is one of 16 solutions being awarded a share of £40 million today in the water regulator's latest innovation competition – the Water Breakthrough Challenge. This is the second phase of the project, with the first receiving funding from Ofwat last year.
Water companies, led by Yorkshire Water, will collaborate to develop a lining solution that is fit for a 21st century water network and complements other technologies, like smart networks and devices.
Water pipes are often underground and at mercy of the elements – meaning that they are prone to leaks and bursts. Repairing and replacing water pipes is costly, so one way to reduce issues and prolong the lifespan of a pipe is to line it and add an extra layer of protection. Pipe lining is 50% cheaper than more traditional methods, it generates less carbon and reduces disruption for customers because there's less need to dig up the road.
The Water Breakthrough Challenge encourages initiatives that help to tackle the biggest challenges facing the water sector, such as achieving net zero, protecting natural ecosystems and reducing leakage, as well as delivering value to society.
Dr Katrina Flavell, innovation technical specialist at Yorkshire Water, said: "A lining solution that works for a 21st century water network could be a game changer for the industry – it will help to reduce leaks, bursts and in turn, supply interruptions and road works that are disruptive to our customers. By working with our partners to develop a new solution, we hope to create a pipe lining material that meets all needs."
Martyn Hattersley, head of water strategy, planning & investment at Yorkshire Water, said: "The funding from the Ofwat Innovation Challenge allows us to develop a much-needed lining solution that benefits the water industry, its customers and the environment. Customers will see less disruptions to their water supply, fewer road works, and will benefit from the cost savings it enables."
David Black, CEO at Ofwat said: "The water sector has faced mounting pressure over systemic challenges related to the environment and society, while the climate around us continues to drastically change shape. That's why we're funding ground-breaking innovations with potential to help us save and reuse water and wastewater products, while supporting wider society."
Yorkshire Water is leading the project, with partners including Thames Water, Welsh Water, Scottish Water, RPS, National Composites Centre (NCC) and WRc Group.
The Water Breakthrough Challenge is part of a series of competitions from Ofwat, run by Challenge Works with Arup and Isle Utilities, designed to drive innovation and collaboration in the sector to benefit individuals, society and the environment.
Previous rounds of the competition have already seen numerous innovative projects win funding for their potential to benefit customers, society and the environment through solutions that introduce rainwater storage systems to local communities and minimise water demand in new building projects.
More information about the winners of the Water Breakthrough Challenge can be found here: https://waterinnovation.challenges.org/winners/