Quick thinking Yorkshire Water worker puts out house fire with sewer jetting equipment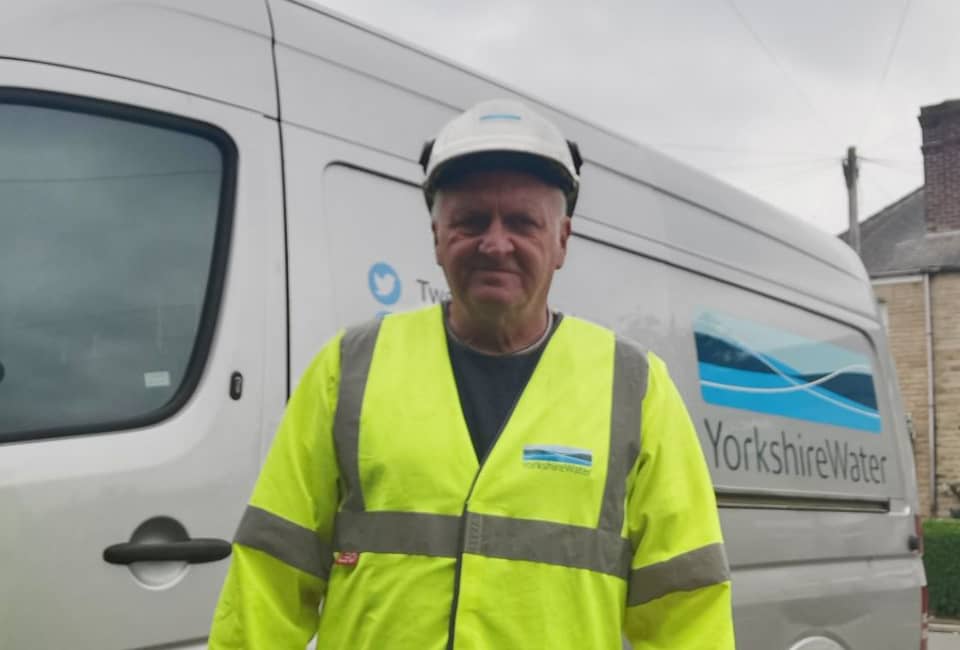 Community and people
General news
A quick-thinking Yorkshire Water worker rescued two people and two dogs from a block of flats in Thurnscoe, Barnsley by using water from his sewer jetting equipment.
Ian Beaney, a waste jetting technician, returned home from work in his company vehicle and found a block of flats near his home on fire.
Acting quickly, he found a mobility scooter on fire in the groundfloor stairwell of the property. He pulled his sewer jetting hose to the property and was able to put out the fire, before entering the smoke-filled property and rescuing two people and two dogs.
Ian said: "There was a lot of commotion outside my house when I got back from work. Quickly I realised a mobility scooter was on fire in the property. Thankfully I still had some water left in the tank of my sewer jetter and was able to get the fire out.
"Thankfully I was able to get into the property too and help get the people out before they were injured."
Lee Pinder, regional operations manager at Yorkshire Water, said: "The bravery and quick thinking Ian showed to tackle the fire with his Yorkshire Water jetter and then rescue the people inside is incredible. We're all very proud of how he handled a very difficult situation and tankful to the emergency services who also attended the scene."