Yorkshire Water makes 'incredible' donation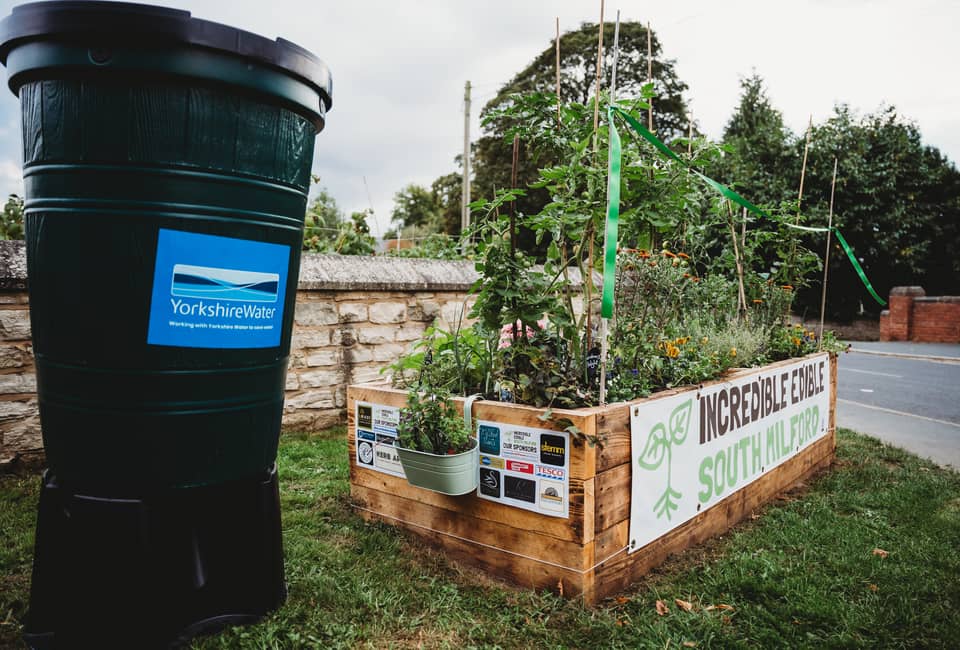 Community and people
Saving water
Yorkshire Water has donated three 200L water butts to Incredible Edible South Milford, so that a team of volunteers can collect rainwater to use on community vegetable beds in South Milford.  
Incredible Edible is a network of community groups that build and maintain local community planters with edible plants. Produce is free and available for anyone in the community to pick and consume.  
The water butts will be installed near vegetable patches and herb gardens at St Mary's Parish Church, South Milford and other future locations.  
Yorkshire Water encourages customers and businesses to conserve water all year round, and advises that water butts are one of the best ways to do so.  
Emily Brady, of Yorkshire Water, said: "We were happy to help Incredible Edible South Milford in their quest to become more environmentally friendly by saving as much water as possible.  
"Water butts are great because they act as your own personal reservoir, by catching the rain when it falls ready for you to use on your plants. They provide an easy way to save water, all year round."  
Diane Lee, from Incredible Edible South Milford, said: "Rainwater is so much better for the plants and soil, so we are very grateful to Yorkshire Water for their kind donations to enable us to provide our own water for our planters. We are also very keen to preserve our water supply, using rainwater not only helps save this valuable resource but also energy too, as well as protecting the environment and future supplies"