Yorkshire Water colleagues celebrate 3,500 years of service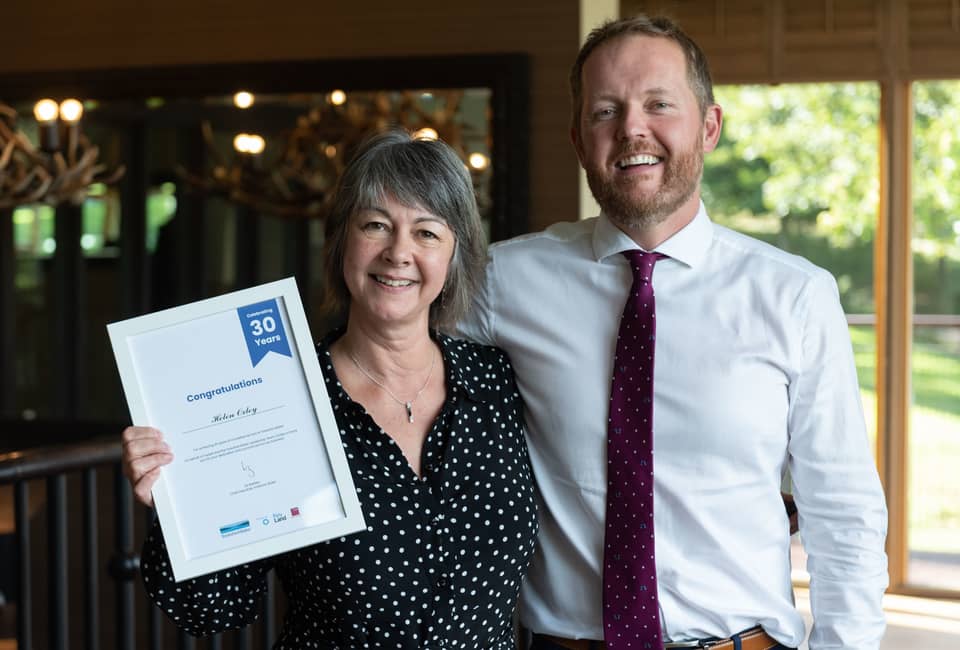 Community and people
Corporate and financial
General news
Yorkshire Water employees are celebrating 30 years of service for the water company, with more than 100 colleagues sharing a combined total of almost 3,500 years.  
At an event with CEO Liz Barber, the long-standing colleagues shared congratulations and anecdotes of the last three decades.  
Ben Roche, director of waste water service delivery, said: "It was amazing to hear about decades of trials, tribulations and successes at last week's event. To have so many long service colleagues is testament to the career progression and opportunities within the company – where no two days are the same! 
"We're better together and I'm so pleased we were able to celebrate colleagues who have devoted many years to improving services for our customers and each other."  
Helen Oxley, treatment technical advisor at Yorkshire Water, said: "Working for Yorkshire Water over the last 30 years has been a privilege and pleasure. I've seen many changes over the years and am proud of the amazing environmental improvements the company has made. I look forward to more years to come. It is a company with heart." 
Mickie Ness, central product optimiser at Yorkshire Water, said: "Technically, I've been with Yorkshire Water for almost 35 years, as the first few years of my career were spent on a government backed youth training scheme. In my time at Yorkshire Water a lot has changed, I've worked in both clean and wastewater teams, doing everything from laying pipes to maintaining assets. It's amazing to see the amount of automation and remote monitoring that we use in those jobs now. My current role is in the clean water 24/7 team, where we make sure that Yorkshire's taps are flowing every day, all year round.  
"My job is as interesting to me now as it was when I joined at 16. I look forward to celebrating 40 and 50 years with Yorkshire Water – it's a wonderful place to work. I'm what they call a 'lifer'!" 
Yorkshire Water provides essential water and wastewater services to over five million customers every day. The business has almost 4,000 employees and is the second largest landowner in the region – a land portfolio which includes 130 reservoirs and 22,000 hectares of farmland.   
For more information on careers with Yorkshire Water, visit: https://www.yorkshirewater.com/careers/