Yorkshire Water appoints LDN Architects to lead Esholt Hall redevelopment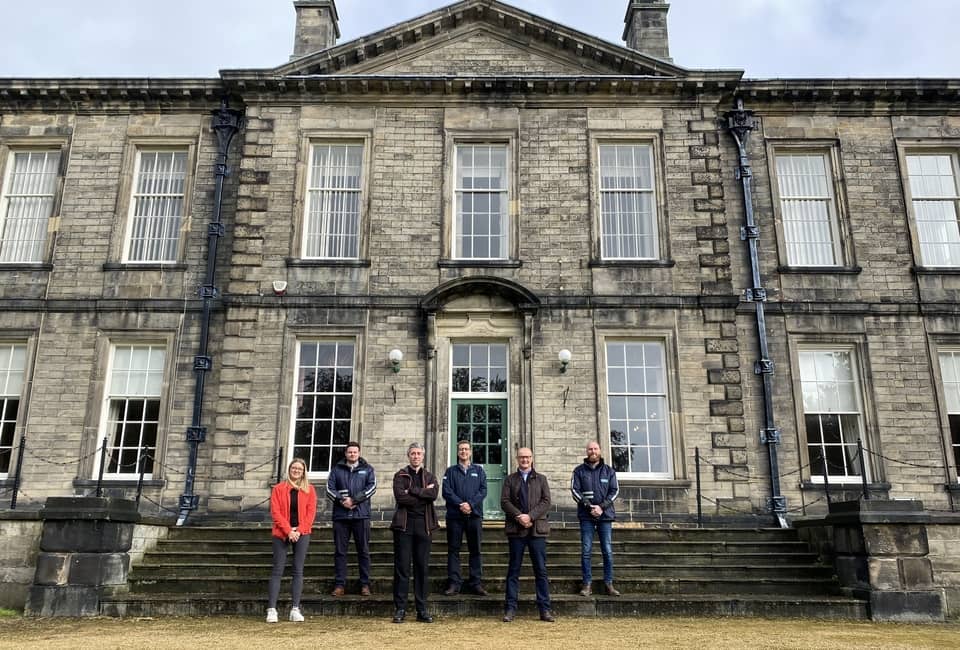 Community and people
General news
Yorkshire Water has appointed LDN Architects to lead the design of the redevelopment of Esholt Hall, which is set to be transformed into a flagship centre of excellence for learning and wellbeing.
The award-winning Edinburgh-based architects have a strong track record conserving and remodelling historic buildings across the UK – including the Piece Hall and New Central Library in Halifax, as well as Skipton Town Hall.
LDN has expertise in designing public buildings and education-based projects such as museums, galleries and universities, examples of which include the World Museum and the Walker Art Gallery in Liverpool.
Robin Hanson, project manager at Yorkshire Water, said: "Esholt Hall is a magnificent building with a long history, and we're delighted to be giving it a new lease of life. This project will benefit not only our colleagues, but also the wider community.
"The appointment of LDN Architects, who have a proven track record of redeveloping historic buildings in our region, is an important milestone for the project."
Once renovated, Esholt Hall will provide a venue for Yorkshire Water's training academy and will complement other practical training facilities on site, which will provide Yorkshire Water staff and the wider water industry with access to innovative new facilities.
Speaking of appointment to the redevelopment project, Dermot Patterson, a partner at LDN Architects, said: "We are delighted to have been appointed by Yorkshire Water to develop proposals for a contemporary training environment in the historic setting of Esholt Hall. This exciting commission is an opportunity to reveal and enhance the historic significance of the remarkable Grade II* Listed Hall whilst creating an inclusive environment for Yorkshire Water teams in what will be a centre of excellence for learning and wellbeing."