Huddersfield residents urged not to pour fats and greases down the drain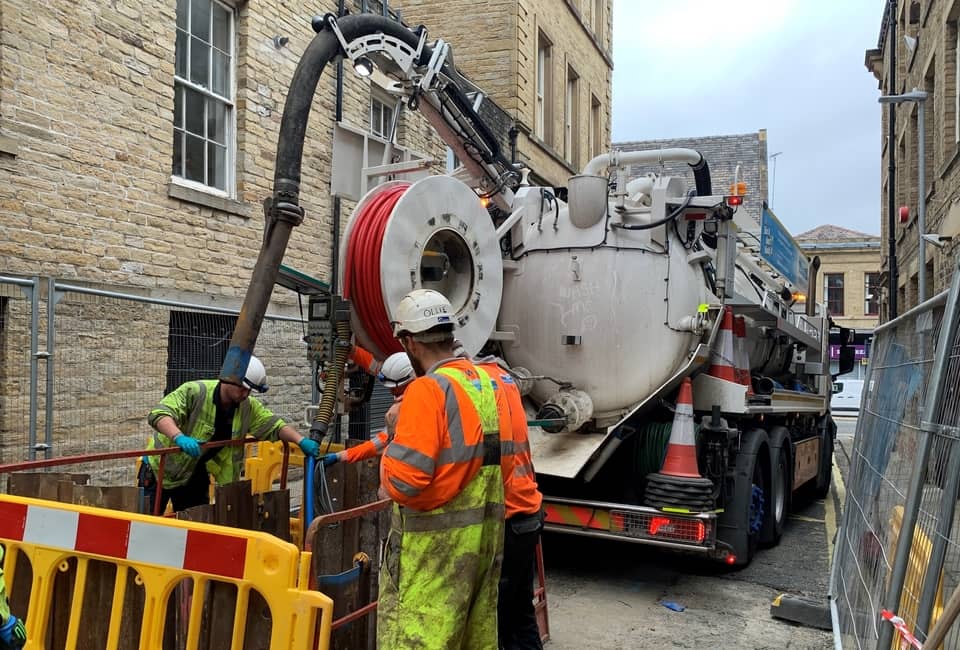 Blockages
Yorkshire Water is urging residential and business customers in Huddersfield not to pour fats, oils and greases down the drain after a blockage caused sewage flooding in the town.
Customer field services teams attended the blockage on Wood Street, Huddersfield to resolve the issue. Due to the severity of the blockage the road was closed for two weeks as Yorkshire Water teams excavated to a depth of three metres to repair to damage.
A number a small fatbergs were removed from the sewer network, as well as a significant number of wet wipes that had become lodged in the pipe behind the blockage.
Yorkshire Water's team was able to clear the blockage, remove the debris from the sewer, clean the network and carry out repairs to return it back to normal operation.
Mark Hammond, head of customer field services at Yorkshire Water, said: "This blockage shows the significant problems that can be caused by customer pouring fats down the drain and flushing wet wipes. The unflushables caused a significant blockage, which required an extensive repair to the sewer network and the closure of a road for a extended period of time.
"While flushing wet wipes and pouring fats down the drain may seem insignificant, this illustrates the long-term impact abuse of the network can have. We would urge our customers in Huddersfield and across the region to only flush the 3Ps – pee, poo and (toilet) paper – and to bin and fats and greases from cooking to prevent incidents like this in the future."