eDNA project underway to understand River Wharfe biodiversity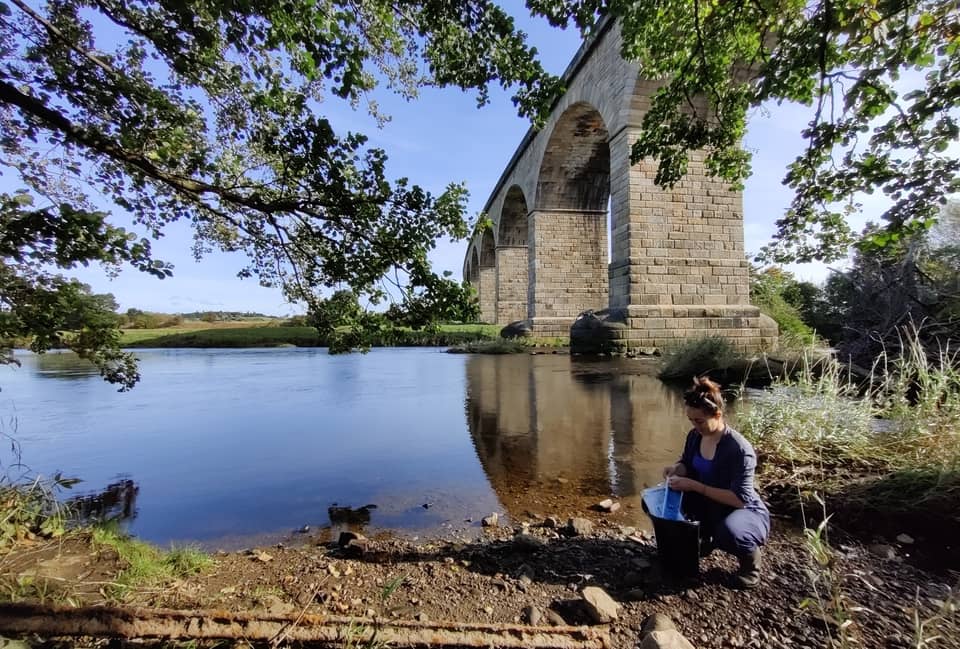 Community and people
General news
An innovative eDNA project is underway to further understand the River Wharfe and the breadth of native creatures and invasive non-native species living in the river.
The project includes Yorkshire Water, volunteers from the Yorkshire Dales Rivers Trust, the University of Sheffield and youth and school groups along the Wharfe.
Volunteers are filtering water from the river, as well as Grimwith and Swinsty reservoirs, to capture DNA creatures have shed into the environment, enabling researchers to understand what is living in the river without disturbing the creatures.
The survey will analyse DNA from water samples taken by volunteers to monitor invertebrates and INNS over 52 sites, half of which were along the River Wharfe and the remainder around Grimwith and Swinsty reservoirs and tributaries of the Wharfe.
Nature Metrics, which supplies and processes the sampling kits, will take DNA from the filters, amplify a section of a gene and sequence the DNA, which produces millions of sequences of DNA in parallel to one another. These sequences are then processed to understand exactly which species are present in the samples.
Rachel Naden, invasive non-native species lead ecologist at Yorkshire Water, said: "This project is vital to understanding the health of the River Wharfe and will hopefully give us more information than ever about the creatures, especially the invasive non-native species living in the river."
"It is hoped the DNA monitoring will further engage citizen science groups and local schools in the area and help them understand what is present in the river in their community, as many of these species often go unnoticed.
"Ultimately, we hope the results from the eDNA project will help increase our understanding of the distribution of native and invasive non-native species within the Wharfe catchment. This will help to safeguard the river and Yorkshire Water's assets from invasive non-native species, which can cause significant harm. Knowing what is living in the river can help those using the Wharfe on a daily basis be more aware of steps they can take to protect the creatures in the river and prevent the spread of invasive non-native species."
The findings will be compared to the traditional surveying techniques like Riverfly to understand if the eDNA technique provides any additional results to what is usually found in the watercourse.
Charlotte Simons, senior catchment partnership officer for the River Wharfe at Yorkshire Dales Rivers Trust and Dales to Vales River Network, said: "There is so much living in the River Wharfe that you just can't see. We are excited to see what the eDNA results tell us about what is living where, for example how far do signal crayfish stretch? Where are the best/worst areas for creatures? Are there creatures we did not know were there?
"The information from this project will help us to build on our knowledge and our volunteers are looking forward to finding out what is there and do the reservoirs hold different species from the river. This is the first time we have carried out testing for DNA and we are pleased to work with Yorkshire Water to try this new method and see how it compares/contrasts with the existing methods for checking Riverfly communities."