Key Stage 2
We offer a range of sessions and ask that schools choose from our half day or full day options.  For a half day session, you can choose one topic, or for our full day programme, you can choose two different topics.
Sessions are 9.45am – 11.45am or 12.45pm – 2.45pm and we are usually open on Wednesday & Thursday but we do have some flexibility depending on our existing bookings.
Check availability and book a visit

Topics available are:
Life underwater 
This session will help pupils discover how insects and other pondlife are adapted to survive underwater. Pupils will collect and identify common pondlife, learn about their life cycles and their place in the pond food web.
Life on the water 
Using our binoculars, hides and viewing areas pupils can learn to identify the birds they find. Pupils will be able to describe similarities and differences between them, from beaks, feet, size, colour and behavior to thoughts about what the birds might eat and how they are adapted to their watery habitat.
Wonderful woods
With our vast expanse of woodland, pupils will be able to study the life cycle of plants through our magnificent trees, from their buds and bark to their leaves and seeds. Working scientifically pupils will be able to describe patterns, take measurements, make predictions and give explanations for how plants are adapted to survive.
Nature detectives
Using the essential scientific skills of observation and recording, pupils will be able to become nature detectives and track evidence of what lives on the reserve. Their findings will help pupils understand how different animals in the food chain are adapted to their environment and how the reserve is managed to protect them.
Minibeasts
Pupils will find out what a mini-beast is, where they live and what they look like. Pupils will learn different techniques to collect and identify what they find. They will be able to study them carefully and understand what the reserve needs to do to encourage more suitable habitat.
Wild world
In this session pupils find out about what it is like to live in the wild; what are the sounds, sights and smells? They think about where the different plants and animals live in relation to each other and whether they would be able to survive themselves. Could they find food ,water and shelter?
Key Stage 3-5, Higher Education, Further Education and Adult visitors
If you are interested in visiting the reserve, we can deliver a bespoke session for you.  Please send through an enquiry using our booking form, and detail what subject you are studying, the Year Group and number of students looking to visit.
Joining us for lunch?
Take on our Waste Warriors Challenge!
If you are visiting us for the full day, we invite your group to take part in our Waste Warriors challenge. We'd like to challenge you to bring a lunch that uses as little amount of waste as possible so students are exposed to sustainable food choices and recycling.
Education Adviser
Margaret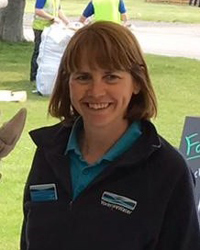 I've been an Education Adviser since we opened our education centre at Tophill Low nature reserve in 2017. Prior to joining Yorkshire Water, I taught in secondary and primary schools, completed a research project with Hull University on outdoor learning and have been a field teacher with the RSPB. I'm passionate about teaching and learning outdoors about our natural environment but also keen to inspire and enthuse pupils about science in the classroom. As well as leading the education programme at Tophill Low, I support the Living with Water project in Hull and East Yorkshire, delivering exciting and thought-provoking sessions through outreach work in local schools.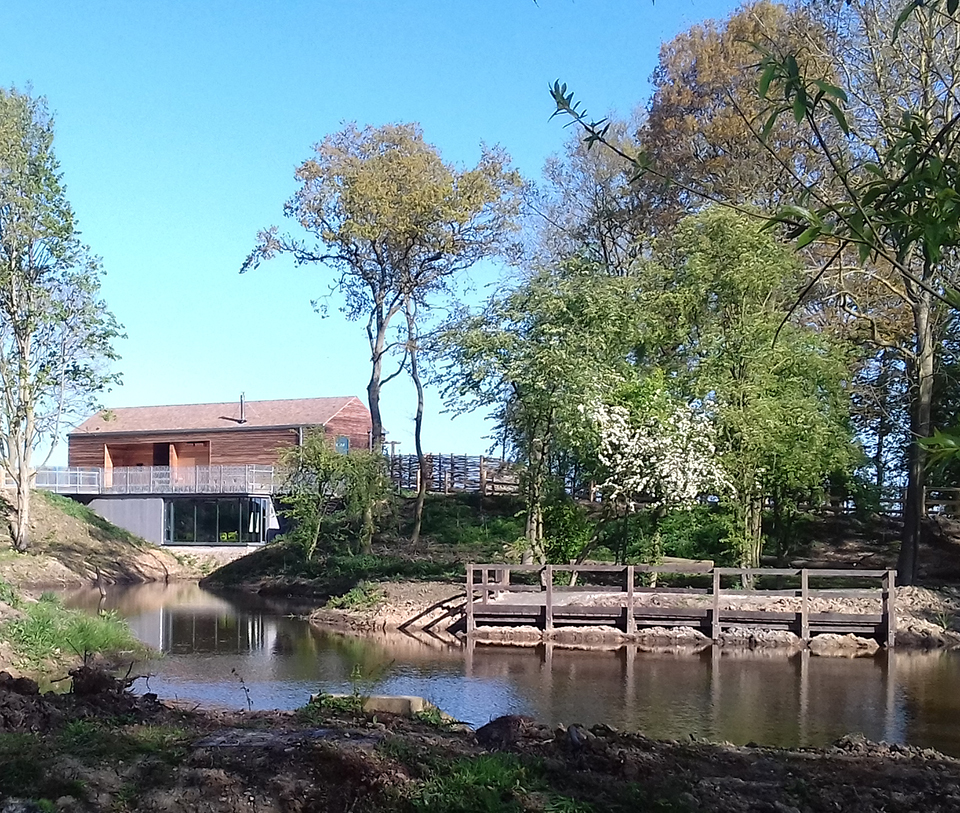 The Holt
Come and say hello
You can find Margaret in the Holt at Tophill Low.
Location & Risk Assessments
The location of our Education Centre is Tophill Low Nature Reserve, Watton Carrs, Hutton Cranswick, Driffield, YO25 9RH.
Prior to your visit, we will send you a copy of our risk assessment. 
Please note that you will be visiting an operational site and on very rare occasions there may be circumstances that cause temporary suspension of visits. This would be very unusual and if we became aware of any instances, you would be informed at the earliest opportunity.
Our primary school visits are usually free of charge, but please be aware that should you cancel with less than 3 weeks notice, we regret that we will have to charge a cancellation fee of £100 per session.
We do not charge cancellation fees in circumstances where there are bad weather conditions which would either (a) prevent you getting to our sites or (b) cause health & safety concerns during your visit. Should cancellations occur due to bad weather conditions, or for operational reasons out of our control, we will work with you to rebook your session at a mutually convenient time.
Should your group have any specific needs in terms of access, please let us know as soon as possible.
Tophill Low risk assessment form
Access at Tophill Low Nature Reserve
We aim to accommodate children of all educational and special needs, however as these buildings are all working sites, teachers are advised to read the following information before making a booking.
The education room is on the ground floor of the visitors bird hide. The main toilet block is a short distance away from the facility but there is a disabled toilet nearby. To access the bird hide viewing area, visitors can use the stairs or the external ramp. The building is wheelchair accessible. Our education adviser is well prepared to adapt language and activities depending on the reading age and educational needs of the children in the tour group. Students with special educational needs are welcome. The education team will consult with you regarding the needs of your proposed group and make recommendations should there any concerns which would compromise health and safety on site.
Learning Outside the Classroom Quality Badge 
Our education centre at Tophill Low Nature Reserve has been awarded the Learning Outside the Classroom (LOtC) Quality Badge.
This is a national accreditation, recognising the essential elements of provision - learning and safety. We achieved the LOtC Quality Badge by demonstrating that we offer good quality teaching and learning experiences and that we manage risk effectively.
This is an important achievement as it provides an assurance that we:
Offer what we say we offer
Take account of the needs of our users
Place emphasis on 'learning/skills outcomes'
Operate in a healthy and safe environment
Our Learning Outside the Classroom Quality Badge Certificate for Tophill Low Nature Reserve
Book a visit to Tophill Low Nature Reserve
To avoid disappointment we recommend you book early!
Once a booking has been made, we'll offer you a resource pack and send you a pre-prepared risk assessment.