Yorkshire Water outlines its largest ever environmental investment with a £7.8bn plan for 2025-2030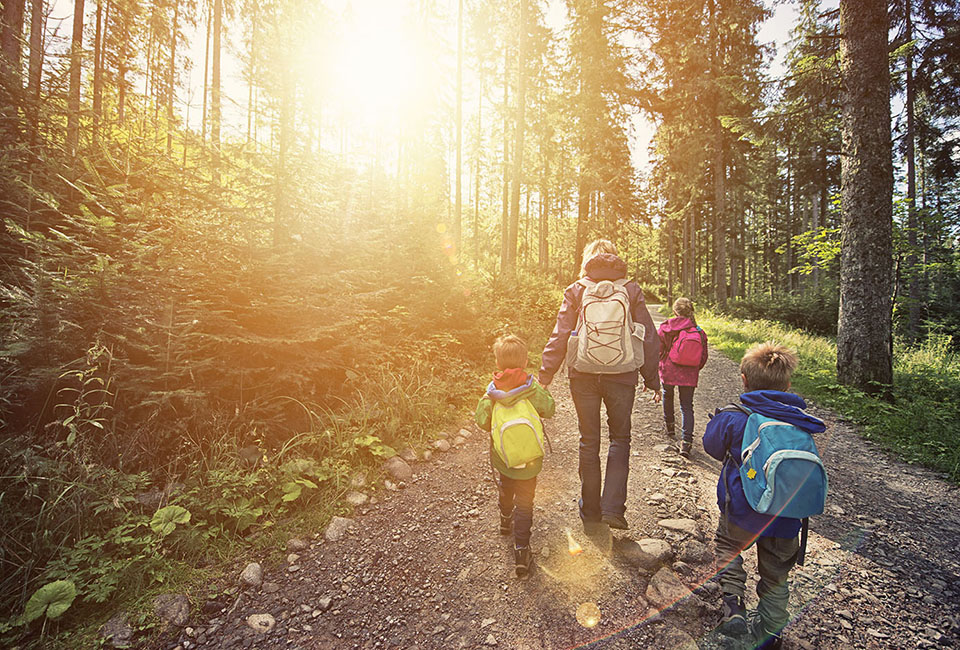 Corporate and financial
General news
Network and infrastructure
Yorkshire Water has submitted plans to Ofwat as part of the Price Review 24 (PR24) process, outlining a £7.8bn investment across the region between 2025 and 2030. The plan marks the start of the utility's largest environmental investment in the region. 
£3.1bn investment will drive efforts to deliver secure, safe clean water supplies with improved resilience of its network of pipes and a focus on future water resource needs.

 

£4.3bn will support plans for a healthy, natural environment, with a focus on protecting and improving river and coastal water quality, to create a cleaner, safer water environment.

 

The plan outlines investment in customer service and an increase in support available to customers with an investment of £446m.

 
This includes financial support for half a million (500,000) customers, direct help with water bills for 280,000 customers and £250m worth of financial support across the five years. 

 

The plan will support employment for more than 10,000 people across Yorkshire.

 
The plan, which is subject to approval by Ofwat, has been driven by Yorkshire Water's focus on delivering the best value and service for customers, using insight gained from engagement with more than 45,000 customers and stakeholders from around the region on their priorities to help shape the final submission. 
Nicola Shaw, Chief Executive of Yorkshire Water, said: "My focus since joining Yorkshire Water has been improving our performance and delivering the best value and service for customers. Stakeholders and customers have made it clear they want more from us, and we've listened to what they've had to say. We want to play our part in making sure our wonderful county thrives by focusing our investment in the areas that matter most to our customers. 
"This submission marks our largest ever environmental investment and illustrates our commitment to deliver what our customers expect. The programme will protect and improve the quality of water in rivers and at coasts, leading to cleaner, safer water environments that support recreation and biodiversity across the region. 
"While this is what we hope to do in the next five years in terms of investment, it does not stand alone. We are working internally to ensure all our colleagues are engaged and pulling in the right direction to deliver this ambitious plan. 
"The next steps in this process are for Ofwat to provide us with draft determinations in the early summer 2024 and then final determinations before the end of 2024 before we start the new period in April 2025."   
Delivering these plans will come at a cost but the company has sought to balance investment in water systems with ensuring bills are affordable for our customers.  
If approved, plans would see average customer bills rise from £438.12 in 2024/25 (£36.51 per month) to £518.76 in 2025/26 (£43.23 per month) with small increases each year thereafter. Yorkshire Water is enhancing its support for customers who may be struggling financially and will be increasing its contributions to help those most in need. All low-income households will be able to access financial support from Yorkshire Water and the utility is committed to increasing its support for customers by 25%. 
Shareholders have committed to supporting the aims of the business through further funding to deliver plans to help Yorkshire thrive. This includes £100m before end of March 2025 and £440m before end of June 2027. 
As well as meeting customer expectations, the submission includes investment to meet the regulatory requirements of the Water Industry National Environment Programme priorities, including delivering the Storm Overflow Discharge Reduction Plan, as well as improving and protecting river water quality and the Water Resource Management Plan. 
The submission outlines £3.1bn investment to deliver secure, safe clean water supplies including: 
£2.4bn investment to improve supply resilience through increased mains replacement and refurbishment of critical storage and treatment assets

 

£461m to secure future water resources and upgrade water meters to smart meters to give greater and more timely information on usage

 

£95m to maintain safe, clean water supplies

 
£83m to enhance collaboration with landowners and stakeholders to improve land management including sites of special scientific interest (SSSI) for the benefit of the environment and improve raw water quality

 
Yorkshire Water's also submitted to Ofwat its largest ever environmental investment plans, with a £4.3bn investment in a healthy, natural environment, including: 
£1.9bn to reduce the use of storm overflows and to protect the environment

 

£1.8bn to maintain and improve wastewater collection and treatment, including monitoring systems to improve Yorkshire Water's impact on the natural environment, including reducing Phosphorus, microplastics and unwanted chemicals entering watercourses, and investigating where environmental investments will be required in the future. 

 

£347m to ensure Yorkshire Water's bioresources facilities continue to deliver and have sufficient capacity for the future

 
£155m to reduce air emissions and ensuring Yorkshire Water's infrastructure meets the need of a growing population and new developments

 

£51m will be invested in measures to reduce greenhouse gas emissions

 

£26m allocated to continue work in Hull and the East Riding to tackle flooding issues in the area through Living With Water – a partnership with the Environment Agency, Hull City Council, East Riding of Yorkshire Council and the University of Hull.

 
Finally, £446m has been outlined in the plans to deliver first-class customer service, focusing on improving and enhancing the service received by customers, increasing support available and ensuring new developments in the region can quickly and easily connect to the network.