Yorkshire Water invests in rural tech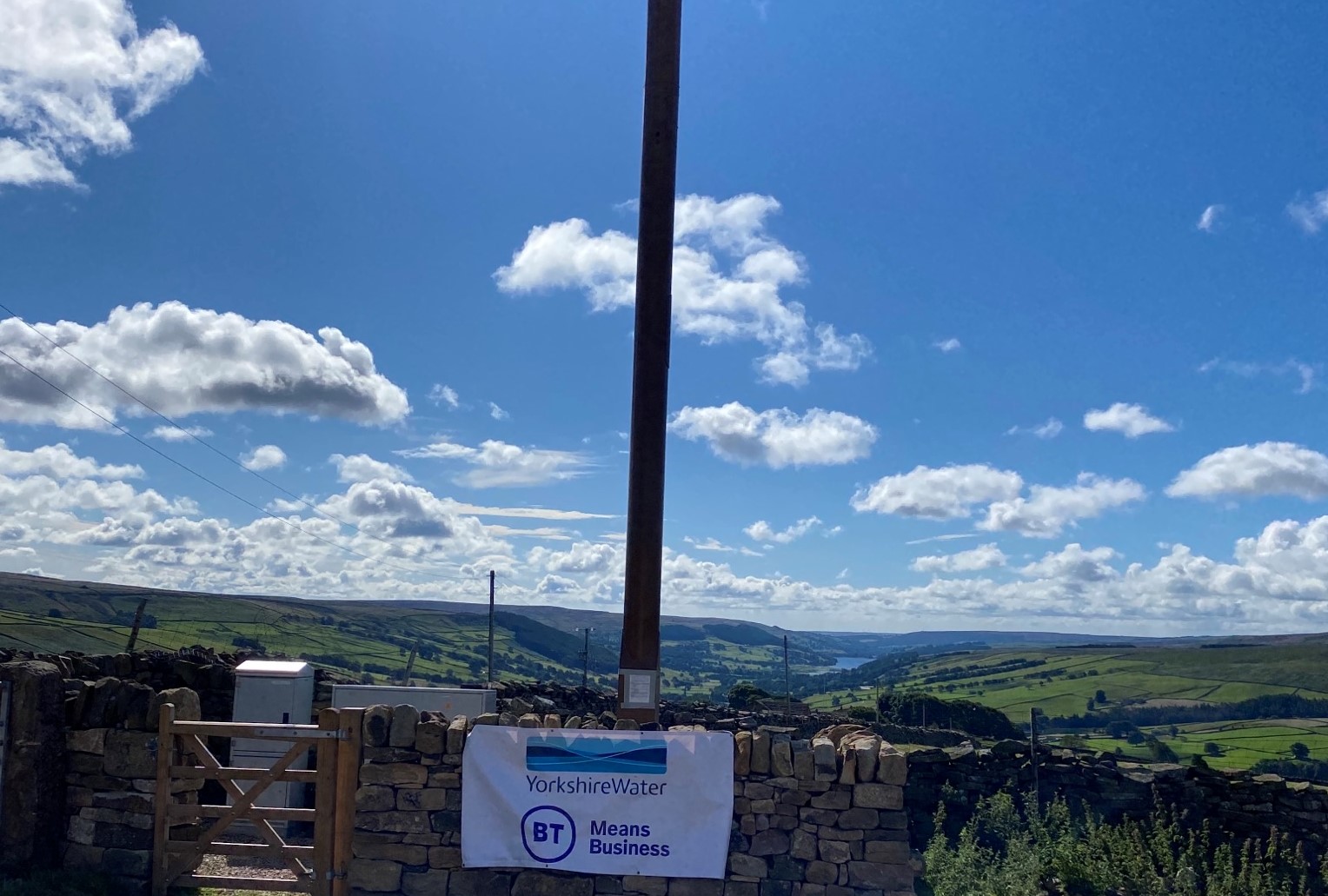 Energy and environment
Network and infrastructure
Project in the Yorkshire Dales will use smart sensors and mobile network technology to provide remote water quality monitoring
Technology will help reduce carbon emissions, as Yorkshire Water invests in new EE mobile mast that will also provide 4G connectivity for around 1,000 residents, holiday homes and local businesses
Yorkshire Water has improved connectivity for its remote smart sensor technology and enabled up to 1,000 Nidderdale residents, businesses and visitors to benefit from new mobile phone coverage, thanks to a partnership with BT which saw a new EE 4G mast installed.
State of the art monitors have been installed on water courses feeding Scar House reservoir, to help monitor and improve water quality.
The data from the monitors will be transmitted to Yorkshire Water by the newly installed EE 4G mast, to allow scientists and engineers to proactively select the best available water sources for transfer to its water treatment works. Weather, temperature, and the condition of the moorland can impact the quality of water sources, as they can influence things like the amount of peat found in the water.
The better the water quality is at source, the less energy it takes to process at the treatment works, reducing Yorkshire Water's carbon footprint and supporting its net zero carbon ambition.
Yorkshire Water's product and process manager, Ted Rycroft, said: "Water coming out of customers taps will continue to be the high quality that it always has been – the key change here is that the water coming into the treatment works will be of higher quality, and therefore require less treatment. That helps us to keep costs down for our customers and our operational emissions to a minimum, while maintaining our high standards of water quality."
BT's Managing Director for Corporate and Public Sector, Ashish Gupta, said: "This project is the perfect example of using tech to work smarter – benefiting both local people and the environment. The benefits of this are huge: from improving the water quality to cutting emissions. Another major benefit is the EE mast we're using to send sensor data securely over the network is also providing 4G mobile coverage for residents." 
Managing water at its source is a more cost effective and environmentally friendly approach than traditional energy intensive and expensive "end of pipe" treatment solutions. The real-time monitoring of moorland water has allowed the water company to save millions of pounds on a previously planned new treatment process its treatment works.