Yorkshire Water investing £11m at five Barnsley wastewater treatment works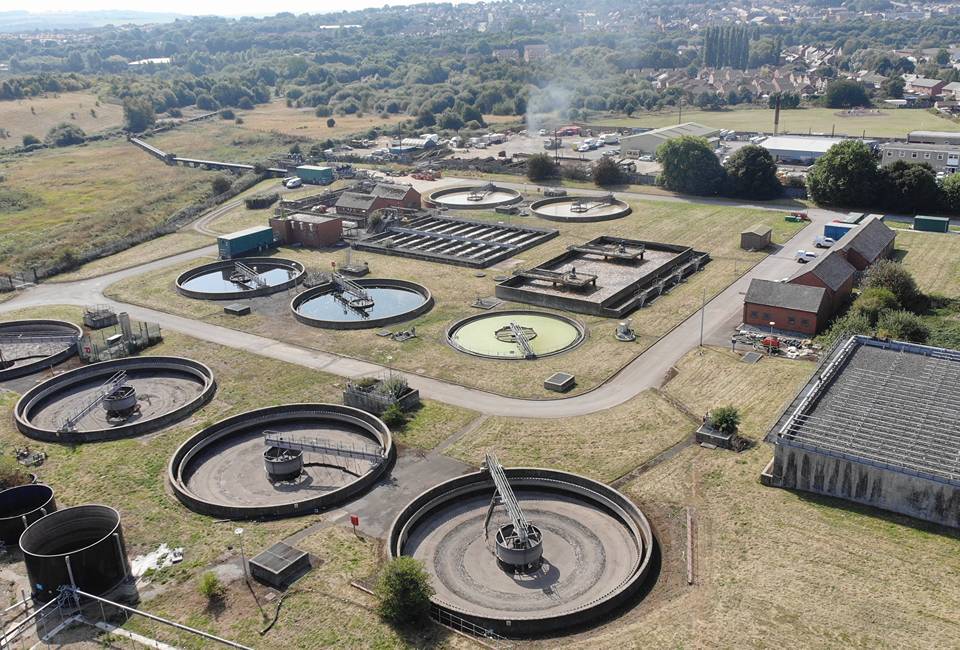 Network and infrastructure
Yorkshire Water is investing £11m at five of its wastewater treatment works around Barnsley to reduce the amount of Phosphorus entering the local watercourses.
The work is part of a £500m project to reduce the levels of Phosphorus entering Yorkshire's rivers and seas from Yorkshire Water treatment works by 56% by 2025 to meet Water Industry National Environment Programme (WINEP) targets.
Phosphorus is a normal part of domestic sewage, entering the sewer system via showers and washing machines due to products such as shampoo and liquid detergent containing the element. It can also wash off from agricultural fields after the use of fertilisers and be dissolved from soil which can be difficult to control.
While a small amount of phosphorus is harmless and is an essential part of many ecosystems, it can become damaging to human and animal life when unmanaged.
By upgrading process at Darton, Crofton, Grimethorpe, Wombwell and Worsborough treatment works, Yorkshire Water will be reducing the amount of Phosphorus entering local watercourses.
BarhaleEnpure will be installing self-contained dosing cabinets at each of the sites, incorporating pumps, control panels and primary and secondary chemical dosing equipment to remove the Phosphorus.
Rachael Fox, head of programme delivery at Yorkshire Water, said: "Reducing the amount of Phosphorus entering Yorkshire's watercourses has been a key focus for us in the five years between 2020 and 2025. By investing in five of our wastewater treatment works around Barnsley we'll significantly reduce the amount of Phosphorus in the water environment, protecting the watercourse and the wildlife and allowing them to thrive."
Mark Woods, Barhale's regional director for Yorkshire and North East England, said: "We are very pleased to be selected for these schemes. Under WINEP there is a big focus on reducing Phosphorous discharge and the five schemes around Barnsley will play an important part in improving water quality in South Yorkshire.
"Using off-site manufacture enables us to adopt a near modular approach to each project so we can reduce time on site, typically to around eight months, and complete works quicker. We are looking forward to working closely with Yorkshire Water to successfully deliver these schemes."
Work across the five sites is scheduled for completion in 2024.