Hot Tapping pipework at Knostrop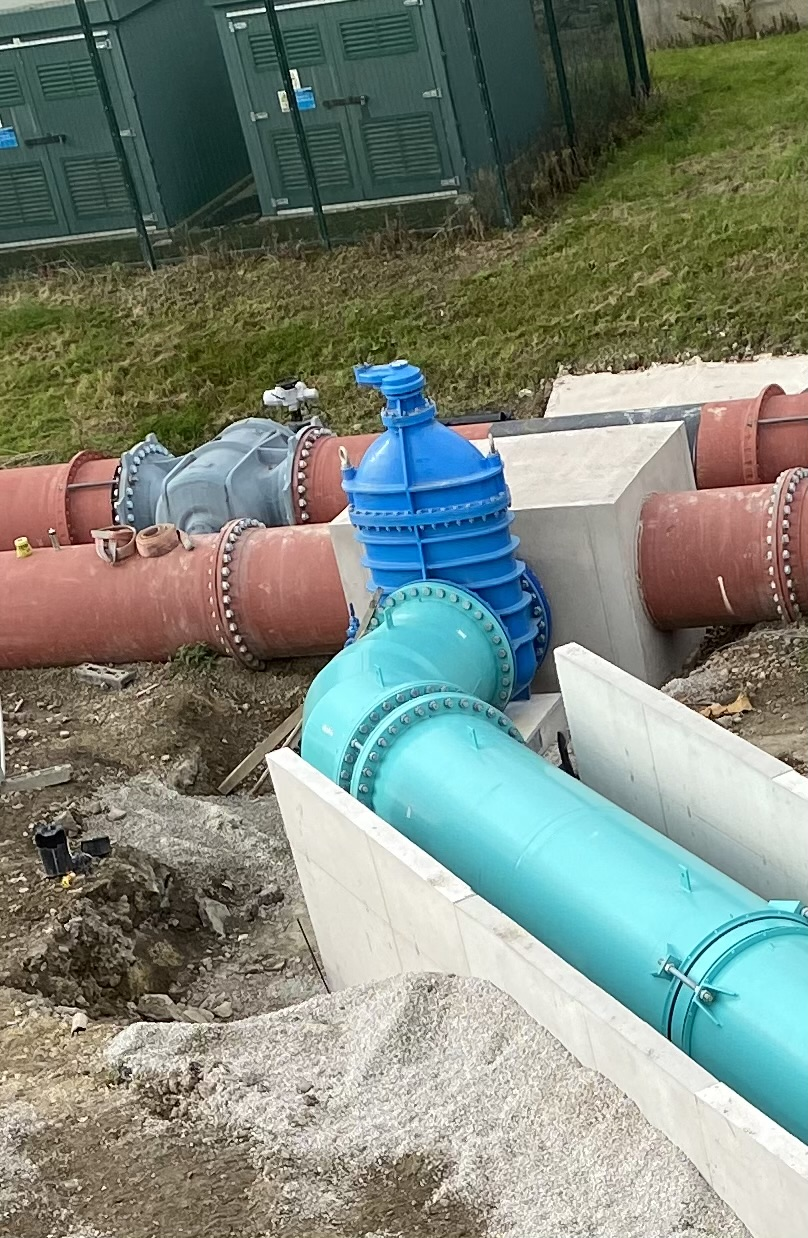 Network and infrastructure
A new innovative technique has been used at the largest wastewater treatment works in Yorkshire to install a new valve with live sewers running throughout the process.
Knostrop wastewater treatment works, based in Leeds, treats the wastewater of almost one million people at a rate of 5,600 litres per second, and to accommodate the new flow from the pumping station, a new valve had to be installed.
Rather than turn off the sewer, drain it and divert the flow to carry out the replacement, the valve was instead installed using a hot-tapping method, which involved installing an outer saddle onto the pipework and connecting on a new valve.
The cutting tool then secures onto the valve and cut into the live pipe and once the cut is complete, the cutting tool retracts until the valve is shut to ensure no leakage occurs. 
The new line of pipework was then connected to the valve and the process was complete.
Using the hot-tapping technique and adding an additional valve also pushes Knostrop towards the water industry national environment programme (WINEP) targets, as the ongoing works will ensure Phosphorus concentrations in the final effluent meet the targets set for Yorkshire Water.
Joe Johnson, lead project manager said: "This was a high-risk task, as we were carrying out work on an asset that is fully functioning. It's the first time we've tried something like this.
"The process of connecting a valve ordinarily would be a lot more time consuming, as we would have to drain the pipe, set up a temporary pipe that would require diesel to pump and then the work can be carried out, before returning the wastewater flow back into the original pipe. 
"There are more opportunities for things to go wrong when you divert the flow, and this technique has not only mitigated this, but it's also saved time, and we're really pleased with how successful this has been.
"As well as saving time, we also did our bit for the environment as we didn't need to use a diesel pump or have the pump transported in and out of Knostrop."