£60m project at Yorkshire Water's Knostrop treatment works to reduce Phosphorus entering River Aire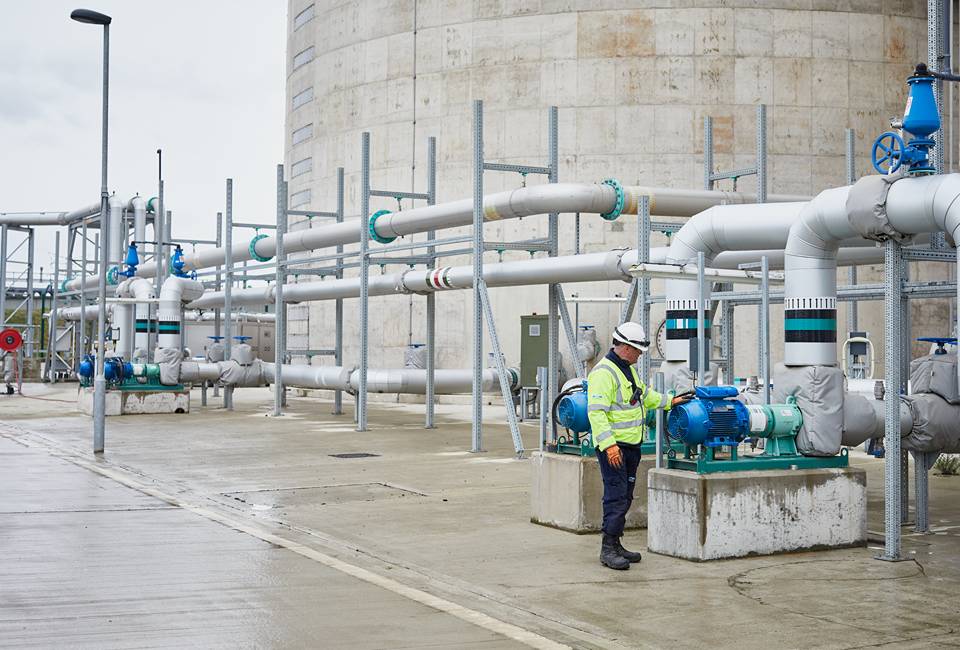 Network and infrastructure
Yorkshire Water is investing £60m at its Knostrop wastewater treatment works to reduce the amount of Phosphorus present in treated wastewater returned to the river Aire.
The site is the largest treatment works in Yorkshire, treating the wastewater of almost one million people at a rate of 5,600 litres per second. Enhanced Biological Phosphorus Removal (EBPR) processes are being introduced into the biological treatment stage into the site, with a solids removal plant built to treat the final effluent before it is returned to the environment.
EBPR is a sustainable way of removing Phosphorus and relies on the selection of organisms to remove large amounts of Phosphorus from wastewater, significantly reducing the levels of phosphorus in the effluent.
Yorkshire Water's partners Stantec and Ward & Burke are completing the scheme as part of the utility company's Partnership for Yorkshire.
Rachael Fox, head of programme delivery at Yorkshire Water, said: "We are committed to improving water quality in the rivers across our region. One of the key focuses is the reduction of Phosphorus entering rivers in the treated wastewater we return to the environment. Reducing Phosphorus levels can make a real difference to water quality in our rivers.
"This project is a significant part of a £790m investment by 2025 in Phosphorus removal. Knostrop is our largest treatment works and handles wastewater from almost one million people in Leeds and surrounding areas. The upgrade of the site to include EBPR will significantly reduce the Phosphorus levels in the Aire, benefiting the watercourse and the wildlife within."
The £60m upgrade will ensure the site complies with the Water Framework Directive and reduce levels within the treated wastewater to 0.4 mg/l Total Phosphorus and 4 mg/l Total Iron consent.