Partnership to release Crassula mites to tackle invasive non-native species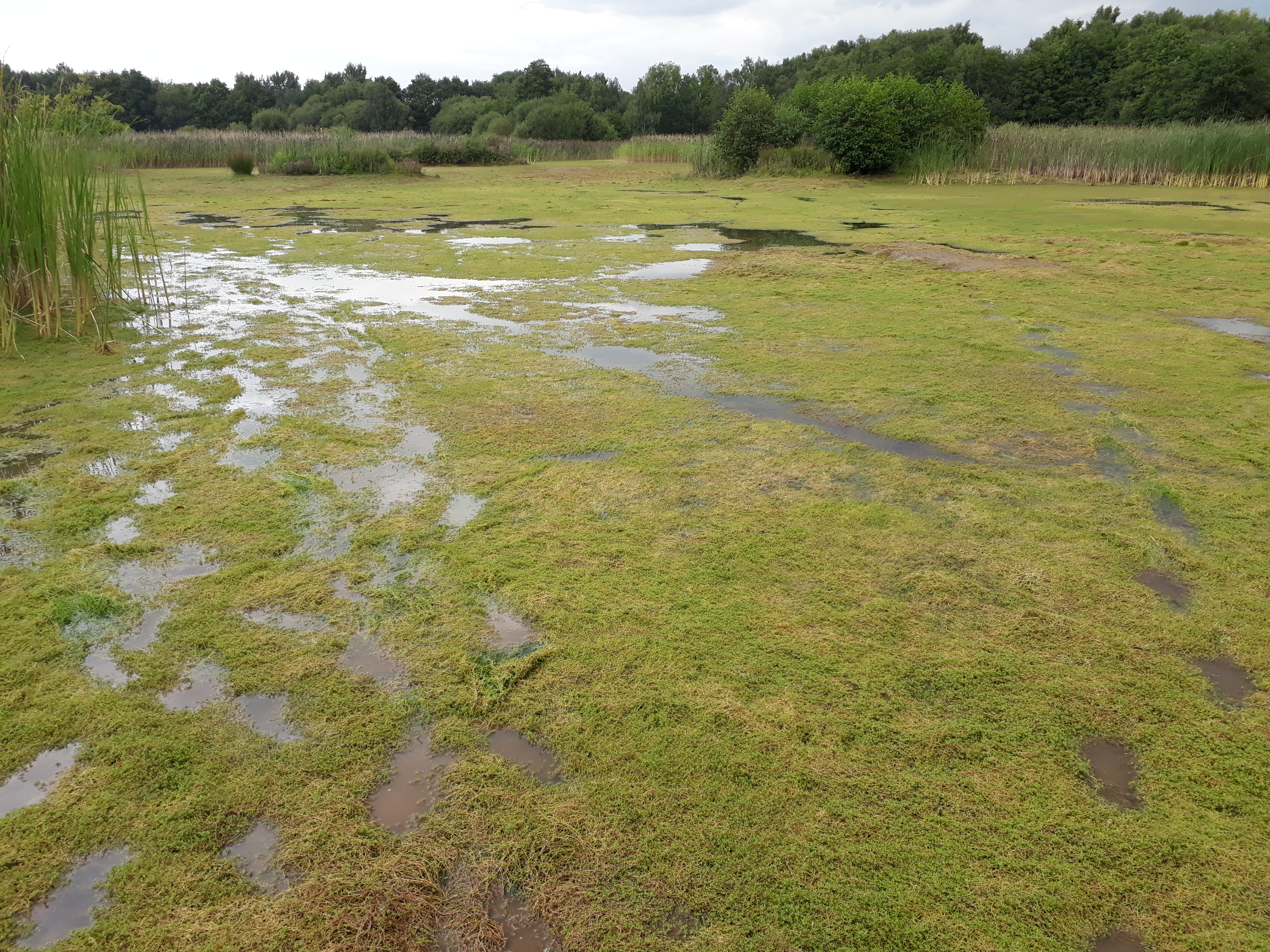 Energy and environment
A trial project involving Yorkshire Water, Centre for Agriculture and Bioscience International (CABI), Yorkshire Wildlife Trust and Harrogate Borough Council has been launched to tackle Crassula helmsii – an invasive non-native species (INNS) which is thriving in Yorkshire.
Crassula mites will be released at Potteric Carr in Doncaster and Rossett Nature Reserve in Harrogate to tackle this invasive plant.
Invasive non-native species pose a significant risk to the local environment and have a large economic impact – costing the UK economy about £1.8 billion per year.
The mites have been quarantined before release and extensively tested to show they will only tackle Crassula helmsii (also known as New Zealand Pygmyweed), which impacts Yorkshire Waster's wastewater network by growing on the arms of filter beds and stopping them functioning correctly. If unchecked, Crassula helmsii can become dominant in wetland areas, threatening the breeding habitat of native species, such as protected Great Crested Newts.
The mites will only specifically attack Crassula helmsii, but not other species of Crassula such as stonecrops, which are attractive plants that brighten up stony ground, walls and rooftops in summer.
Dr Steph Bradbeer, invasive species and biosecurity advisor at Yorkshire Water, said: "Invasive non-native species pose a very real risk to Yorkshire's environment and wildlife. They can also impact on our ability to treat and distribute water to homes and return wastewater safely to the environment. Crassula is one such species and we hope this trial will provide an environmentally friendly way of tackling it in the environment and at our wastewater treatment works."
The announcement of the trial also marks invasive non-native species week, which runs from 16-22 May 2022. The annual national event aims to raise awareness of the impacts of invasive non-native species and celebrate action to prevent their spread. Organisations across the country are joining forces to provide information on the simple things people can do to help protect our environment and prevent the spread of INNS.
Andy Dalton, Potteric Carr operations manager at Yorkshire Wildlife Trust, said: "The horribly invasive Crassula has been a problem at Potteric for over 20 years and attempts to control it have been ineffective or only successful in the short term – so we're very keen to take part in this licensed trial. Crassula forms large mats on top of the water, which chokes out other plants and changes the valuable lakeside muddy edges, needed by dragonflies and other aquatic wildlife. It is a problem on lots of wetland reserves, so this new approach could be a game changer for nature conservation and the control of this non-native invasive species."
Councillor Andy Paraskos, Harrogate Borough Council's cabinet member for environment, waste reduction and recycling, said: "This is a new approach for us in the Harrogate district and we welcome this opportunity to work with Yorkshire Water and Yorkshire Wildlife Trust – and of course the Crassula mites – to use a practical solution to help tackle this non-native weed at Rossett Nature Reserve in Harrogate."