Frisbee, frying pan and tools removed from Bradford sewer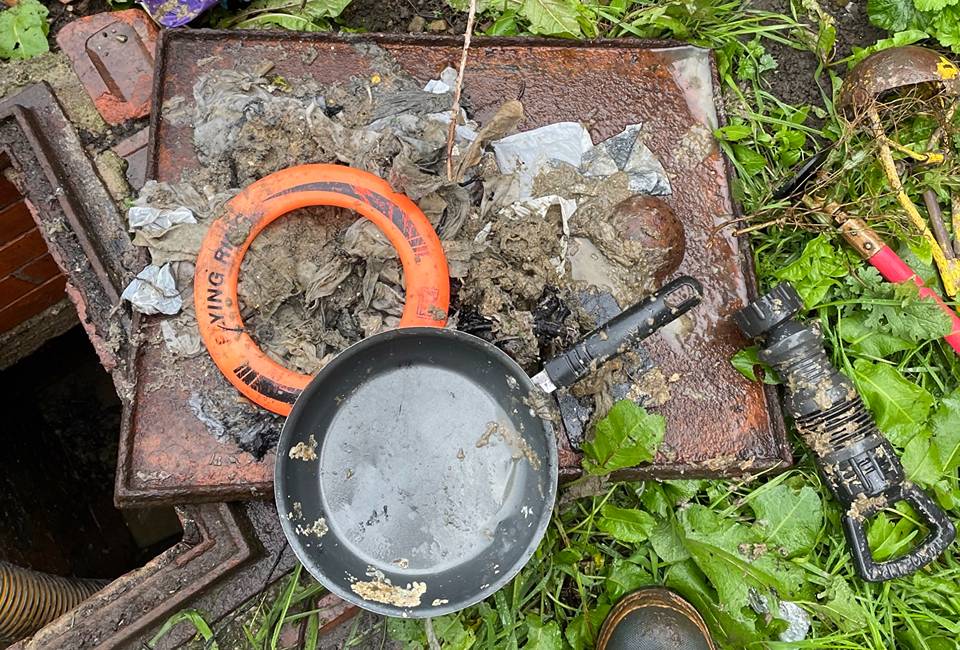 Blockages
A blocked sewer in Allerton, Bradford resulted in Yorkshire Water works finding a treasure trove if discarded objects thrown into the sewer network – including a frying pan, a frisbee and some tools.
Yorkshire Water is urging its customers in Bradford not to dispose of foreign objects and unflushables into the sewer network via manholes or by flushing them down the toilet.
The items, which should not have entered the network, prevented the sewer network from flowing properly, leading to a back up of sewage. Blockages of this kind can lead to customers being unable to use their toilets, sewage escape from manholes and into the local environment or pollution to local watercourses.
Yorkshire Water's team spent four hours removing the blockage, and returned the sewer back to normal operation.
Miles Cameron, regional operations manager at Yorkshire Water, said: "Our teams deal with blockages in the sewer network caused by foreign objects every day. It is important customers take the time to think about the possible impact disposing of unwanted items, tools, construction materials and other objects into the sewer may have.
"In this instance, the items caused a blockage in the network which restricted the flow of wastewater and could ultimately end up with sewage backing up and into properties, escaping onto road and paths or entering local watercourses.
"We would urge our customers to only flush the 3Ps (pee, poo and toilet paper) down the toilet and not to dispose of construction materials, tools or other objects into the network."