Ambitious partnership plan to manage flood risk in South Yorkshire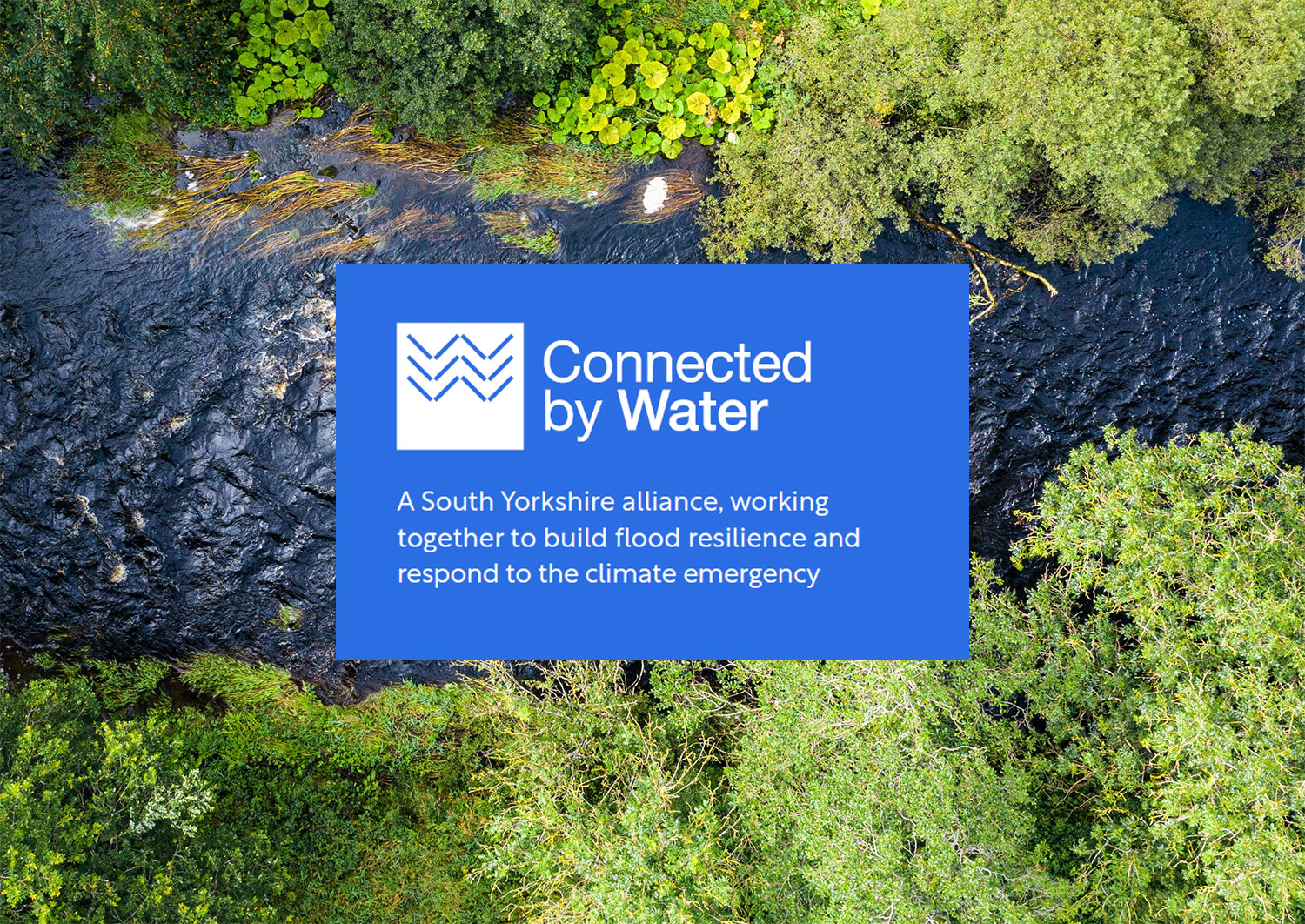 Energy and environment
Network and infrastructure
•    The Connected by Water Action Plan will tackle the climate emergency head on by combining the construction of flood walls and barriers with nature-based solutions
•    The plan looks at the whole of the South Yorkshire region and considers how water can be managed from the peaks to the sea
Councils and environmental organisations across South Yorkshire are launching an ambitious plan this week to reduce flood risk and tackle the climate emergency head on.
The Connected by Water Action Plan was first conceived after floods devastated South Yorkshire in 2019. Communities were evacuated from their homes, precious belongings ruined, businesses devastated, infrastructure disrupted and people unable to return to their homes for months. 
As the water subsided, communities, businesses and senior leaders realised they were experiencing the impacts of climate change first-hand and made a commitment to work together to tackle the issue.
Local councils, the Environment Agency, Yorkshire Water and other organisations formed a partnership and work began on the action plan, which combines 144 actions and 100 projects with a total investment of £400 million to better protect over 17,000 homes, businesses and infrastructure across South Yorkshire.
South Yorkshire Mayor, Dan Jarvis officially launches the plan today [Friday 28 Jan 2022] at a virtual event, with guest speakers including Floods Minister Rebecca Pow, Chair of the Environment Agency Emma Howard Boyd, Yorkshire Water Chief Executive Liz Barber and Chief Executive of Barnsley Council, Sarah Norman. 
Floods Minister Rebecca Pow said: 
"This plan is a crucial step forward in improving the climate resilience of communities across South Yorkshire, which I hope will avoid a repeat of the devastating impact the November 2019 flooding had on people and businesses across the region.  
"Aided through more than £110 million in government funding, this plan is part of our record £5.2 billion investment over the next six years to better protect 336,000 properties across England and build on the 66,000 homes in Yorkshire already better protected since 2015."
South Yorkshire Mayor, Dan Jarvis MP said: 
"After the devastating floods across South Yorkshire, I fought for government funding to protect us from a repeat of the scenes we saw in 2019 – securing £80m which has helped towards the launch of today's flood catchment plan to protect the region.  
"This 'living plan' will continue to evolve based on what we learn over the coming months and years, but it will always ensure that we protect homes and businesses across South Yorkshire from the devastating impact of flooding.
"A key part of this is using natural solutions to cut flood risk, like tree planting and land management, because it doesn't just tackle flooding, it helps with nature recovery and gets us closer to our target of Net Zero carbon emissions by 2040 at the latest. Climate change is leading to increased rainfall and rising sea levels which hugely increase flood risks, but by introducing nature-based solutions to the mix we can break the cycle."
Emma Howard Boyd, Chair of the Environment Agency, said:
"In the autumn of 2019, I spoke to farmers and communities whose lives had been turned upside down by the South Yorkshire floods. For every £1 spent on flood protection we avoid around £5 in property damages. As climate shocks accelerate, the Connected by Water Action Plan will help secure investment to better protect thousands of properties and key economic and transport infrastructure. Nature based solutions are also an important element of the plan and will help reduce flood risk, enhance water quality and support nature recovery."
Liz Barber, Chief Executive of Yorkshire Water, said: 
"We're looking forward to continuing our partnership approach to flood alleviation, with the Connected by Water partnership. The potential of this partnership goes way beyond benefits for one area or organisation, it's about delivering wider benefits for all of our customers in South Yorkshire."
Since November 2019, a partnership of organisations including the South Yorkshire Mayoral Combined Authority, Environment Agency, Barnsley Council, Doncaster Council, Rotherham Council, Sheffield City Council, and Yorkshire Water, have been working not only to deliver flood risk management schemes on the ground, but also to plan catchment-wide measures for the future to help meet the challenges of climate change.
An online public consultation is being launched at the event, as one of the aims of the action plan is to work with communities to deliver it. People will have the opportunity to view the plan in full and give their comments by accessing it online at https://consult.environment-agency.gov.uk/yorkshire/connected-by-water-south-yorkshire-action-plan/ The consultation will be open until 11th March.