Yorkshire Water pilot could be 'game-changing' for leakage and customer bills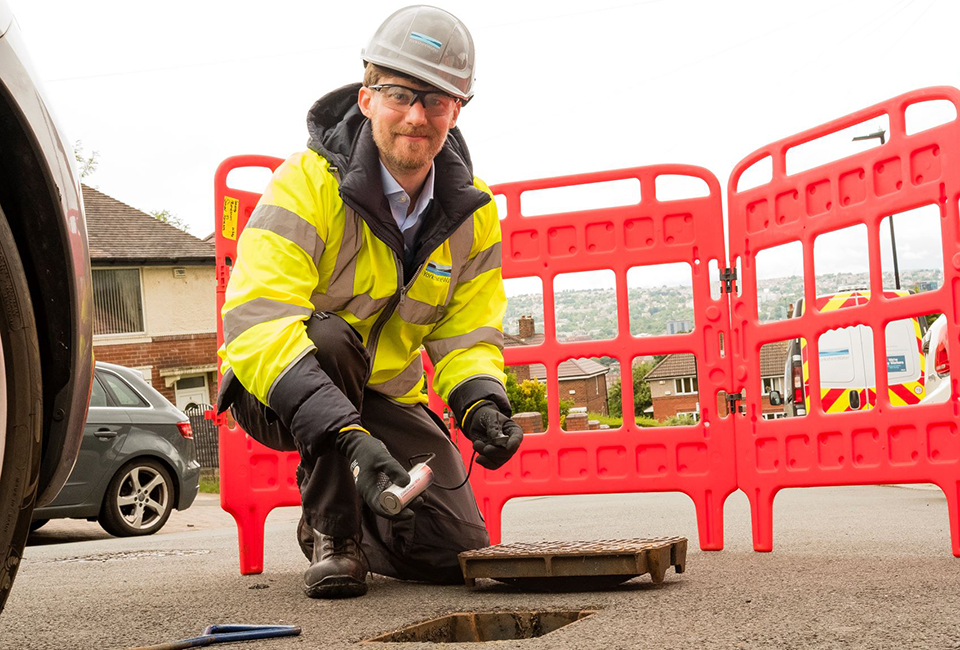 Energy and environment
Innovation
Saving water
Yorkshire Water is carrying out the UK's most advanced smart water network pilot in Sheffield and has so far installed almost 2000 upgraded meters and reduced leakage in the area by more than 90,000 litres per day.
The innovation pilot recently won Utility Week's Innovation Award 2020, and is a collaboration of 18 partners using state of the art technology such as acoustic loggers, pressure loggers and flow meters to monitor for leaks on the water network. The pilot dashboard monitors for abnormalities and flags it to Yorkshire Water technicians to investigate.
Early findings have shown 32% of all leakage coming from just 1% of properties in the metered area, suggesting that there are sometimes large leaks that customers are unaware of. Such leaks are often found on pipes on their way into buildings or in bathrooms – with data showing that almost 1 in 10 Yorkshire Water customers likely to have a leaking toilet that they are unaware of.
Working closely with properties in the pilot area, the water company has helped customers to fix issues and, as a result, reduced leakage by 92,160 litres a day (that's the equivalent of 1,152 baths per day!).
If the pilot is successful, smart water networks will revolutionise the way leaks and interruptions to supply are managed by Yorkshire Water and could help water companies save millions of litres in reduced leaks.
Martyn Hattersley, head of leakage operations at Yorkshire Water, said: "We're always looking to take advantage of new technologies to assist us in continuing to reduce the amount of water lost through leaks.
"The smart network pilot we're currently running has seen some game-changing results. Insights from the pilot area will help us in targeting efforts to save water from being wasted – which in return, protects the environment and saves customer's money on bills."
For more information on Yorkshire Water's innovation projects, please visit https://www.yorkshirewater.com/about-us/what-we-do/innovation/