Award win for Beyond Nature project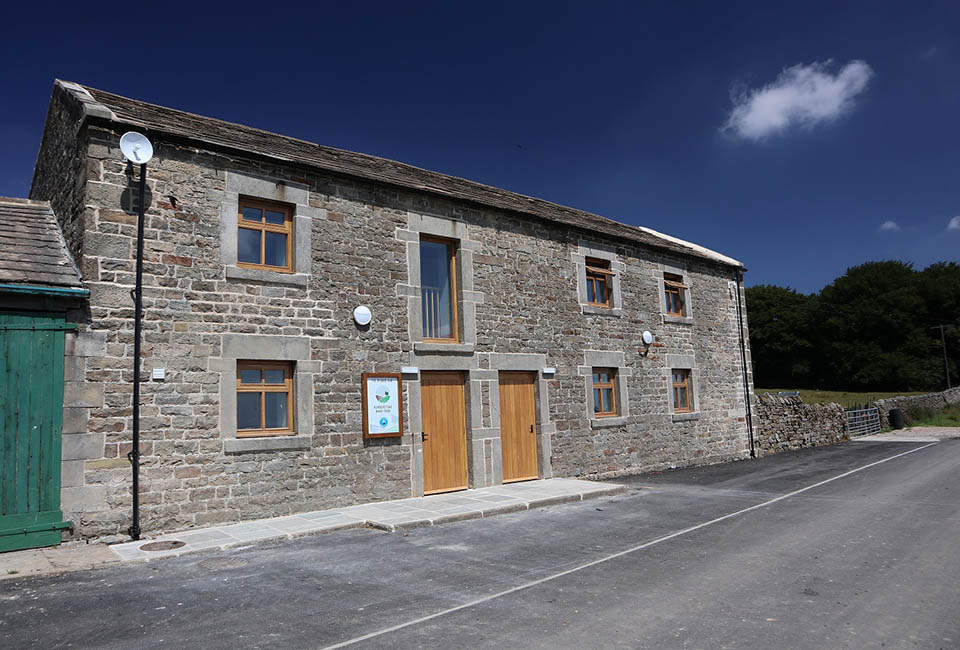 Beyond Nature
Humberstone Bank Farm and Yorkshire Water have been awarded an RICS social impact award for the 'Beyond Nature' project, based between Harrogate and Ilkley, in the Washburn Valley.
In 2016 the farm, owned by Yorkshire Water, was taken on by local young farmer Jonathan Grayshon, who, working alongside water company and local stakeholders brought the 'Beyond Nature' vision to life. Jonathan said the partnership had a vision to: "demonstrate Humberstone Bank Farm as an exemplar in upland management for water, biodiversity, carbon and farming and sporting enterprises."
Humberstone Bank Farm is protecting the local landscape for future generations, by tackling climate change and supporting sustainable farming. Building renovation, farm diversification, wildlife habitat enhancement and peat restoration are all being implemented to support the achievement of the farm's Beyond Nature vision.
Of the project, judges said: "The Upland Hub at Humberstone is an extraordinary example of how a number of partners can collaborate to make the management of land truly beneficial to wider society.  Innovative procurement has enabled exemplary engagement with schools and volunteer groups, to provide learning opportunities that explain and demonstrate how crucial effective rural land management is to wider issues of food production, climate change, the economy and health whilst producing key data that will provide useful evidence that this level of land management works in real terms."
Of winning the award, Lisa Harrowsmith, lead surveyor from Yorkshire Water said: "It is amazing that the Beyond Nature initiative has been recognised in this way. We are immensely proud of all it has achieved over the last four years and look forward to continuing the work with the Humberstone team on this project.
"We are also almost ready to launch our wider Yorkshire Water land strategy, which will detail our commitment to developing more projects like Beyond Nature going forward."
To stay up to date with Yorkshire Water's land strategy follow Yorkshire Water on Facebook, Twitter and LinkedIn.