Case Study
Introducing Mekedelawit
14 year old Mekedelawit is a grade 7 pupil and WASH club member at Bruh Tesfa Primary School in Addis Ababa, Ethiopia. In the slum area that the school is in 25% of the population are disabled; this school has WASH facilities for both disabled and non-disabled students.
Mekedelawit is an ambassador for hygiene education. "Our club's primary role is to keep the school clean, and to teach students how to be clean. I was selected because I am a good communicator."
Her favourite subject is English and when she grows up she wants to be a pilot.
Mekedelawit talks about the impact the WASH facilities have had on the health of her and her fellow students:
"Before the construction of the latrines and water provision, children got sick. But now we have these facilities and knowledge about how to use these latrines we do not get sick."
"I want to say thank you to everyone who was involved in the construction of the water and sanitation facilities."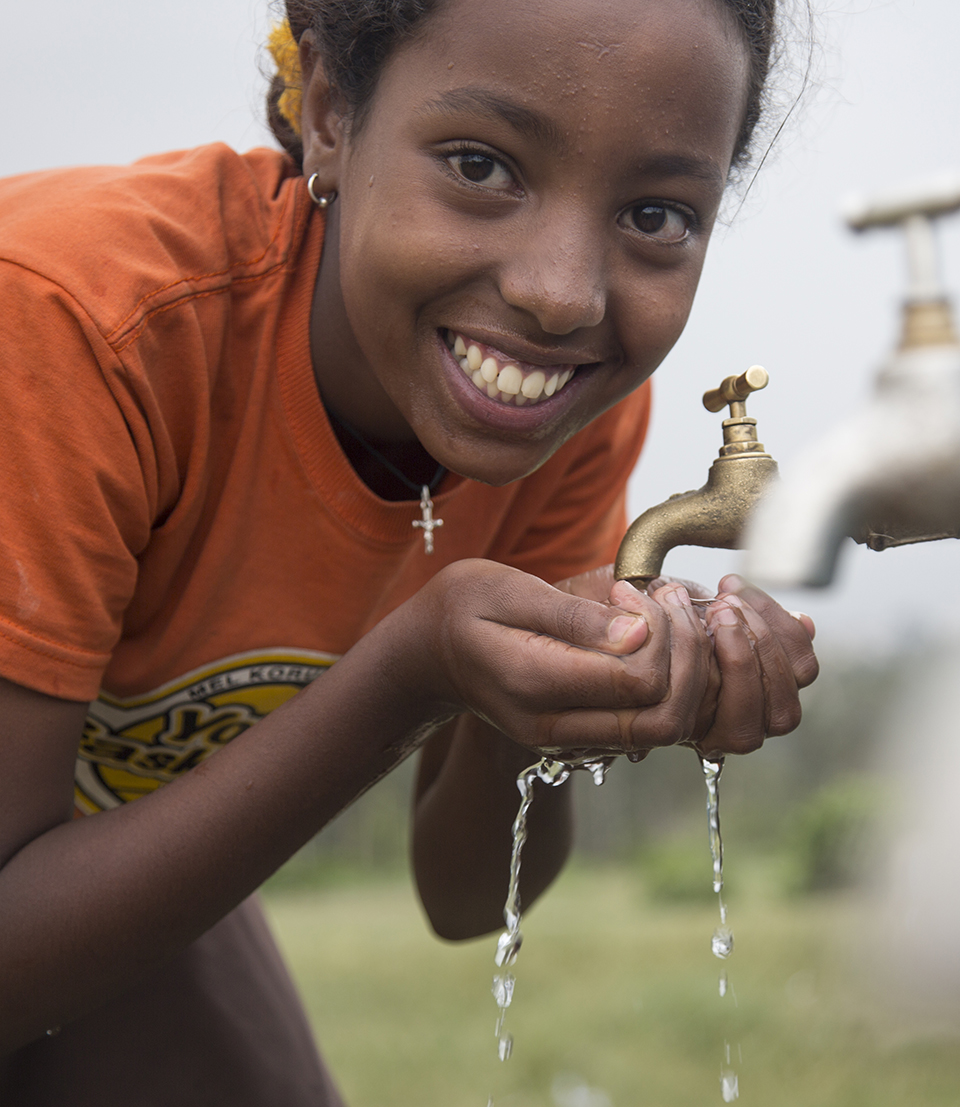 Our Education Programme
As part of our education offer, we've created learning materials to help young people understand how clean water, decent toilets and good hygiene can change lives.
Our schools' programme includes the opportunity to book a talk or workshop about our work in Ethiopia.  Students will be able to learn about the work of WaterAid, and understand the difference between clean water & sanitation in the UK, and what is available in some areas of developing countries.
Our workshops are offered either as part of a full day visit to one of our water treatment works, or as part of our outreach programme in schools.  If we are coming into your school to deliver workshops on the water cycle or water treatment, we can add in a session about WaterAid, or perhaps deliver a whole school assembly.
Unfortunately, due to the number of bookings we receive, our education advisers are unable to come into school just to deliver an assembly.
World Toilet Day & World Water Day
World Toilet Day is an opportunity to learn more about the global sanitation crisis.
World Toilet Day is observed each year on November 19 to raise awareness about the 3.6 billion people around the world who are still living without access to a safely managed toilet.
Without clean, safe toilets, human waste (poop) can contaminate communities' food and water sources, which increases people's chances of getting sick.
We are delivered to offer you the opportunity to join our live event on 17 November 2022 to celebrate World Toilet Day.
World Water Day celebrates water and raises awareness of the 2.2 billion people living without access to safe water. It is about taking action to tackle the global water crisis. 
We are delighted to offer you the opportunity to join our live event on 23 March 2023 to celebrate World Water Day.


If you are interested in taking part in either of these events, please take a look on our Live events page for details on how to register.
Learning resources
Fundraising materials
Fundraising
Make a donation
If you're interested in fundraising, you can make a donation via our dedicated JustGiving page.