Case Study
Introducing Mekedelawit
14 year old Mekedelawit is a grade 7 pupil and WASH club member at Bruh Tesfa Primary School in Addis Ababa, Ethiopia. In the slum area that the school is in 25% of the population are disabled; this school has WASH facilities for both disabled and non-disabled students.
Mekedelawit is an ambassador for hygiene education. "Our club's primary role is to keep the school clean, and to teach students how to be clean. I was selected because I am a good communicator."
Her favourite subject is English and when she grows up she wants to be a pilot.
Mekedelawit talks about the impact the WASH facilities have had on the health of her and her fellow students:
"Before the construction of the latrines and water provision, children got sick. But now we have these facilities and knowledge about how to use these latrines we do not get sick."
"I want to say thank you to everyone who was involved in the construction of the water and sanitation facilities."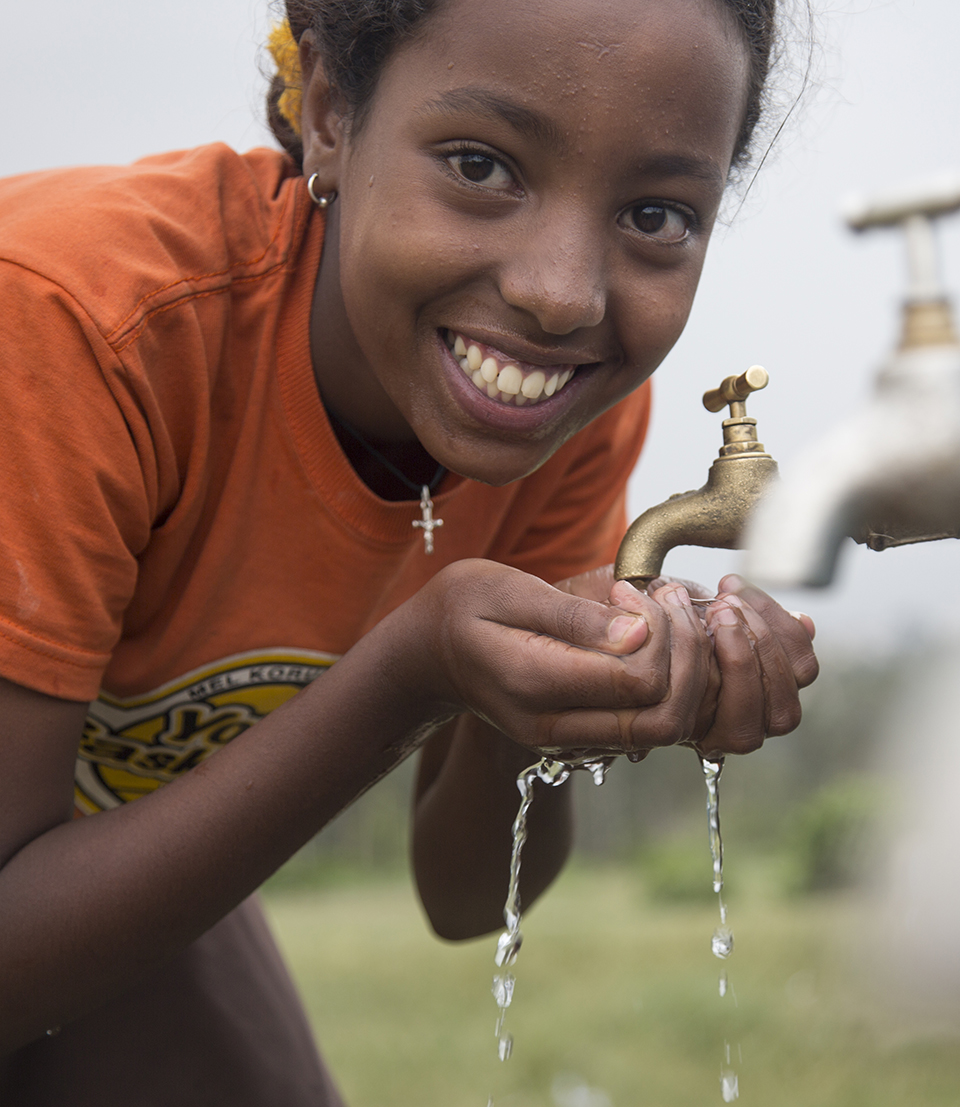 Our School Linking Programme
Want to make a big difference?  Why not sign up to our School Linking programme?
Bring learning to life with WaterAid

Could your school raise £1,000 for WaterAid this academic year? Take on the challenge and follow the journey of schoolchildren in Ethiopia, Madagascar and Nepal as their schools receive clean water and toilets for the first time.

Through updates, talks, photos and films, WaterAid's Schools Linking project will show the challenges children face and the transformation that water and toilets bring - helping your pupils to think global and act local to help some of the world's poorest people.
By joining Schools Linking, your school will receive:
termly updates from schools in Ethiopia, Madagascar and Nepal
classroom talks or workshops from a local trained WaterAid storyteller
your starter pack and fundraising materials
curriculum linked teaching materials
the chance to share a letter with a chosen school!
Get in touch to learn more and sign up
We'd love to hear from you!
Request a talk
We are delighted to offer schools and youth organisations the opportunity to have a free talk or workshop.
Using our Big Wish resources and utilising our knowledge of WaterAid, our dedicated speakers will come along to your school or youth group and tell you all about our Big Wish for Ethiopia and how we can all help to provide clean water and sanitation for everyone, everywhere.
We can come along and talk in your assembly, run a class workshop or support your Cub/Scout/Brownie/Guide evening with fun and engaging activities.
Learning resources
Fundraising materials
Fundraising
Make a donation
If you're interested in fundraising, you can make a donation via our dedicated JustGiving page.