Transform the tech
Yorkshire relies on
Water is Yorkshire's lifeblood. 5 million customers use it every day, to make a round of brews, clean a mucky pup or get the washing on. 140,000 businesses rely on it to make steel, style hair or brew pints. We're behind every reservoir, river and coastline looked after, every day at the beach, every puddle splashed in, and every single drop of water.
We believe technology holds the key to making the most of this precious resource, and taking care of it, now and in the future. That's why we're investing millions and hiring 100 additional talented minds in fields from Solutions Architecture and Software Engineering to data analytics, so we can lead the way in driving change across the water industry.
Work with tech stack from Azure to SAP. Drive innovative new projects – like using satellites to locate pipe leaks deep underground, or leveraging AI to predict water surges and protect local communities.
Our big ambition is to put people at the heart of everything we do, so if you fancy being part of a 3,500 strong team who are helping us do amazing things for the people of Yorkshire, step right up.
Using technology to drive change
We have an ambitious change strategy to put technology and data at the heart of our operations. This is a major overhaul – and you'll drive it. You'll help create a Yorkshire Water Cloud Platform that can deliver more for customers and colleagues alike, with modern, intuitive apps, IT offerings designed round our people's roles, and data reservoirs that can provide advanced insights. Of course, we'll be consolidating and integrating everything from our applications and platforms to our databases and telemetry. We'll also be looking to drive automation and machine learning across our water networks and services, and push the boundaries of our technologies in innovative ways.
Technology areas at Yorkshire Water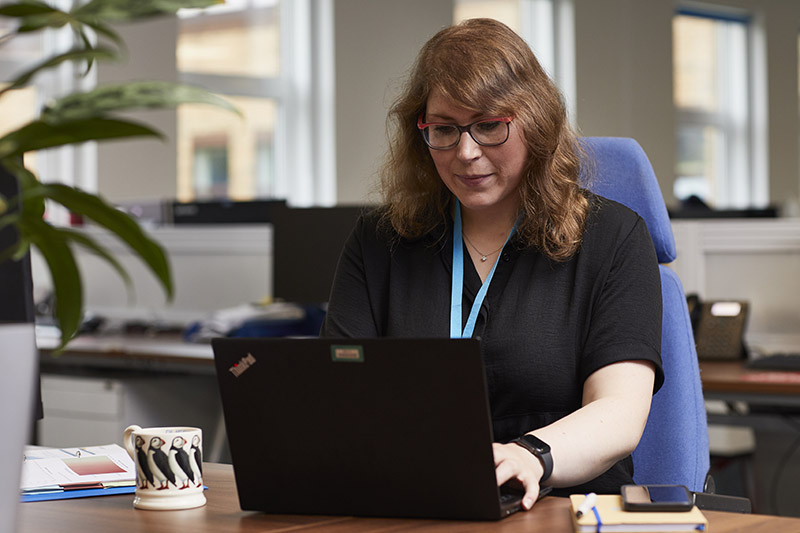 Technology & change delivery
The Technology & Change Delivery team are the experts behind our Customer, Operations and Corporate functions. Responsible for publishing and driving the overarching IT and Data Strategies in a way that allows us to harness efficiencies and roll out complex projects and programmes.
Our roles include everything from Scrum Masters and Project Managers to Azure Cloud Tech Leads or Assurance Specialists.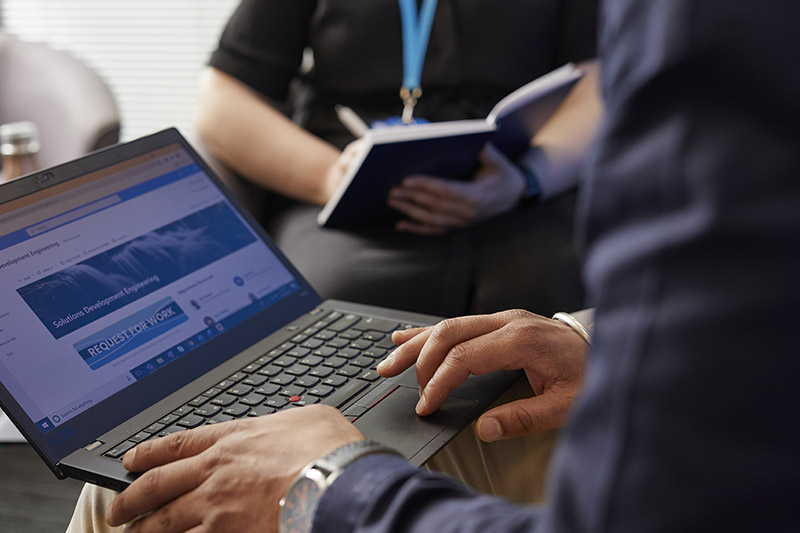 Security, service and operations
The Security, Service and Operations team delivers change quickly, ensuring that we operate our services securely and embrace technology - to drive service excellence for all of our 5 million customers across Yorkshire.
Whether that's through Cyber and Physical Security, Infrastructure and Cloud Operations or Service or Application Management there's a role to suit your skillset.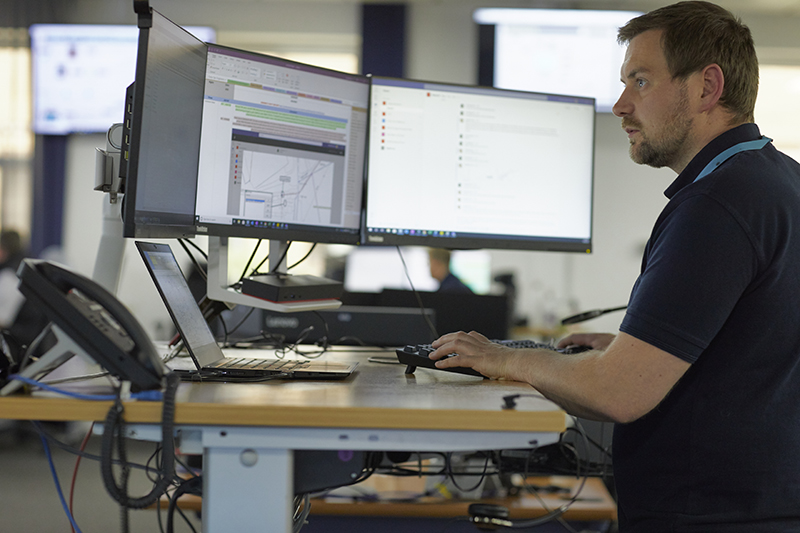 Data science
Our Data Science team is central to our change strategy and will become the focus of our business decisions. Ensuring that the data from multiple data points across our real estate is at the heart of every business decision.
You might choose to join us as a Senior Data Scientist or a Governance Specialist, but each role has been designed to address the greater importance that Data will play within our organisation.
Featured Job
Data Scientist roles – various levels
Bradford/Flexible opportunity for discussion
(homeworking during times of COVID)
Our Data Scientists sit within our Data Science team – guiding delivery of cutting-edge Data Science solutions across Machine Learning, Open Data and Cloud Technology. It is a crucial role to make sure that data from multiple data points across our real estate is owned and used to focus our change strategy - putting data at the heart of every business decision that we make. 
If you are used to agile methodologies, being accountable and developing solutions that utilise Azure, Cloud, and Databricks then click here to find out more and apply.
Mark
Delivery Partner
Mark tells us about why he joined Yorkshire Water, what his role entails and the technology he works with.


Mary
Manager of IT Enterprise Governance
Mary tells us all about her role and how Yorkshire Water have supported her since she became a mum.


Susan
Senior Data Scientist
Susan tells us about her journey at Yorkshire Water, how we've helped her progress and her proudest moment.


Our tech stack
SAP is at the heart of our operations – and making the very most of this tech, and the way it interacts with our operational and back-end tools is key to our change strategy. We have big ambitions for the Yorkshire Water Cloud Platform, too, which runs through Azure.
Customer experience
We want to put the user experience at the heart of every interaction. From creating intuitive apps and delivering smart metering, to making it easy to get a quick answer to any question in the digital space, we're working hard to ensure we do a great job and make life easier.
Planning and scheduling
We're working hard to make our systems easy to use through things like intuitive apps that provide colleagues out and about in the region with the information they need to solve problems quicker or real-time asset analytics that mean we can spot problems faster. We've got so many plans and ideas to really improve the systems, tools and data we use to make sure we can deliver a service our customers can always rely on.
Data Factory
Ours is a business with a huge number of moving parts and variables – not least the weather. Data is key, to drive machine learning and event prediction, and help us keep clean water flowing to Yorkshire even in drought or flood. Using increasingly powerful analytical tools and processes to turn our insights into quick action will be vital, whether that action's taken by people or is automated. 
We love innovation
We're proud of the pioneering work we've been doing to deliver more for the people of Yorkshire. The smart network we've developed brings together tech and telecoms to revolutionise the way water leaks and interruptions are managed. We're chuffed it won Utility Week's Innovation Award 2020, and even happier about the way it will improve the service we give our customers.
Modernisation and simplification
Above all, we are on a journey to ensure that our colleagues have all the right data, tools and equipment they need to ensure they can complete their jobs in the easiest and simplest way and we can continue to deliver a brilliant service for our customers, all day and every day.
What you can expect from us
As well as competitive salary, we develop our people and recognise talent. There are a range of financial and non-financial benefits on offer to Yorkshire Water colleagues.
We put people at the heart of everything we do
Everything we do is designed to put our customers and colleagues first. Our ambition is the north star that guides our decision making and ensures people remain at the heart of everything we do. We've only just begun this journey and have a long way to go to achieve our goals, but it's an exciting time.
Hybrid working
We believe in getting the work/life balance right for our colleagues and that's why the tech team can enjoy the best of both worlds – mixing working from home with time in our friendly offices.
Pension
A defined contribution scheme known as Kelda Stakeholder Plan. Your contributions will be made from gross salary, allowing tax and NI savings. The Company will also pay up to a maximum of 10% into your pension based on the level of contributions you make.
Life assurance
Colleagues are provided with death in service life assurance cover of 4 times basic salary.
Annual leave
Colleagues are entitled to 25 days annual leave plus public holidays (pro rata for part time employees.) We also offer competitive maternity leave and flexible return to work options.
Occupational health support
All colleagues can also get support from our in-house Occupational Health Team. Additionally, colleagues can also use the Online GP services.
Discount shopping portal
'myOffers' is a one stop shop for 1000s of discounts and vouchers, discounted shopping and more from all your favourite retailers.
Training and development
Colleagues can learn and grow through the wide range of training and development opportunities via our Academy programmes.
Wellbeing programme
The wellbeing of our colleagues is very important to us and we offer free, independent and confidential information, resources and counselling on a wide range of work, family, and personal issues through the Employee Assistance Programme. In addition to the EAP we offer support specifically for financial wellbeing through an interactive portal. 
Diversity and inclusion
Diversity and inclusion is important to us. Our gender pay gap and diversity reports are here for you to read or download.