The climate crisis is a water crisis.
Sometimes it's easy to take water for granted in the UK - with a twist of a tap it flows freely.  But around the world 1 in 10 people don't have clean water at home.  Instead, they rely on rivers, ponds and hand-dug holes, which are often far away and polluted by waste.  Climate change is making life harder for people already struggling to get clean water.
It is vital that we work together to manage this precious resource not just in Yorkshire, but across the globe, so we can have access to clean water they can rely on.
Changing lives in Ethiopia
In Ethiopia, almost half of the country's 115 million people don't have clean water.
Climate change is causing weather extremes, from prolonged droughts to flooding at different times of the year.  That means people have to walk further to find water.  Often the only water available is dirty, which makes people sick.  Every day, already fragile water supplies are at even greater risk of disappearing completely.
Together with WaterAid, we are working to change this.  With clean water, they can stay disease free, go to school, earn a living and be better prepared for whatever the future brings.
We stand side-by-side with the world's poorest communities to help them get a steady supply of clean water, come rain or shine.  We've been doing this in partnership for over 40 years, so we know exactly what it takes.
Case Study
Case Study - Introducing Leyew
Leyew Animut works for a local water utility in Finote Selam, in western Ethiopia - one of the areas supported by Yorkshire Water.  He maintains water facilities, carrying out daily checks to ensure the system is working well and addressing customer concerns.
Leyew build an underground pipe system to allow a group of local community members to set up a small coffee shop business, providing jobs to six people.  The coffee shop has been able to stay open throughout the pandemic, thanks to Leyew keeping the water supply going.
Enquahunesh used to spend a lot of time each day collecting water but has now set up a café selling coffee to generate a good income for her family.
Enquahunesh told us: "Before I had access to tap water in my house, I used to roast and sell corn on the street.  I always wanted to sell coffee, but I couldn't do that because I didn't have enough water to brew the coffee or to wash the utensils."
"The biggest advantage I have now is that I can keep the utensils and my house clean.  I can also give drinking water to my customers whenever they need.  My customers are now very happy to come to my house and have coffee."
Picture: Leyew Animut in the coffee shop run by Enquahunesh in Finote Selam, Ethiopia
Picture Credit: WaterAid/Joey Lawrence.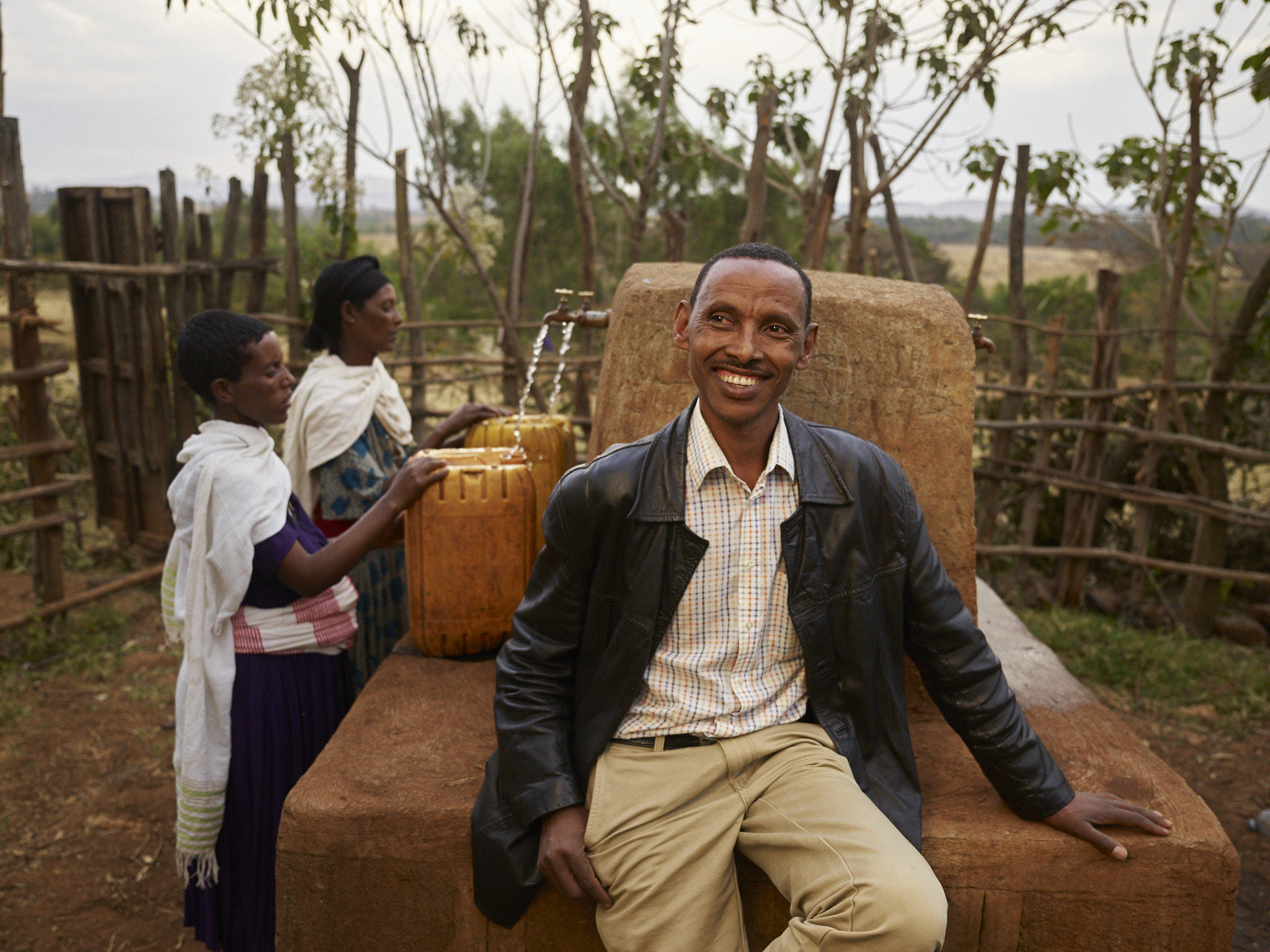 How we're raising money
Our passionate volunteers put on numerous events across Yorkshire, meaning that our partnership work with WaterAid is truly grounded in our local communities, helping to get the water and sanitation crisis to the forefront of people's minds.
Whilst events take place all year round, in 2022, we've had our Golf Day which raised an amazing £14,500, and despite the rain and wind, our hardy cyclists participated in the Morrisons Services Water Cycle Challenge raising an impressive £7,000!
Other events during the year include our 5-a-side football competition, the Avove Yorkshire Run and Leeds International Beer Festival.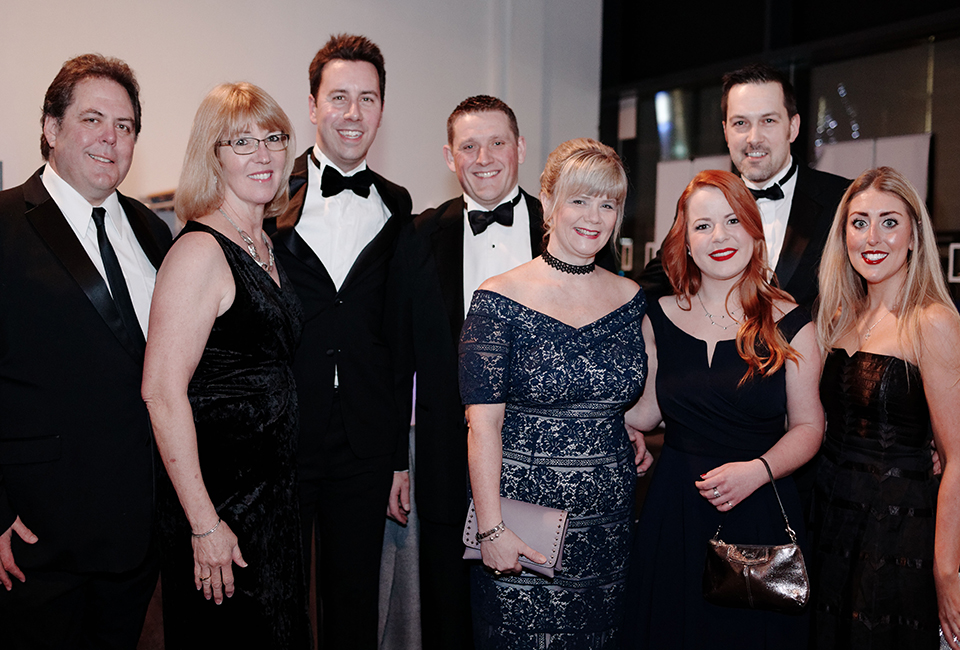 Annual WaterAid Ball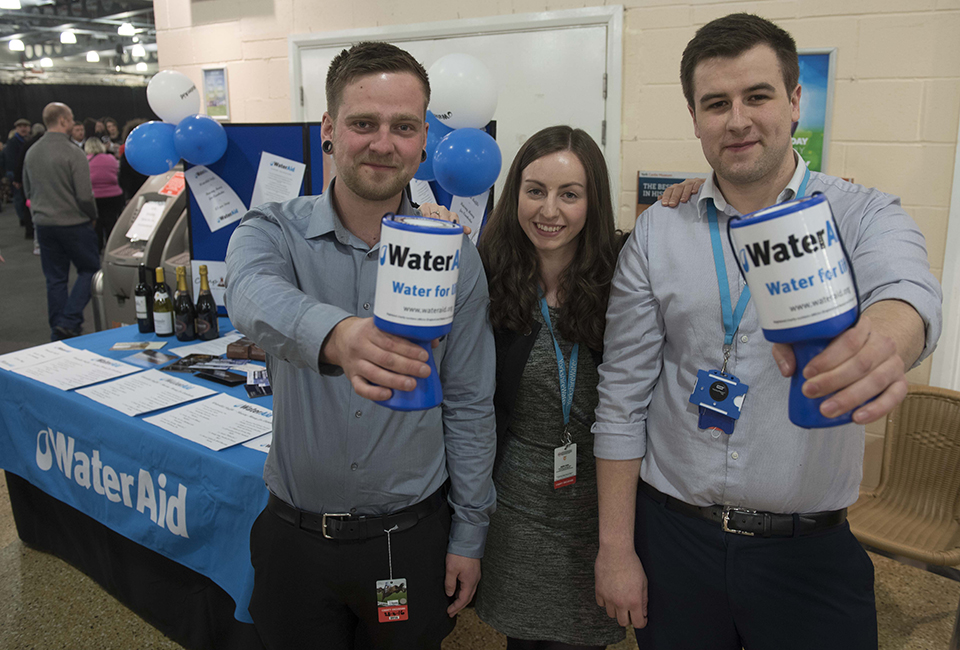 Regular fundraising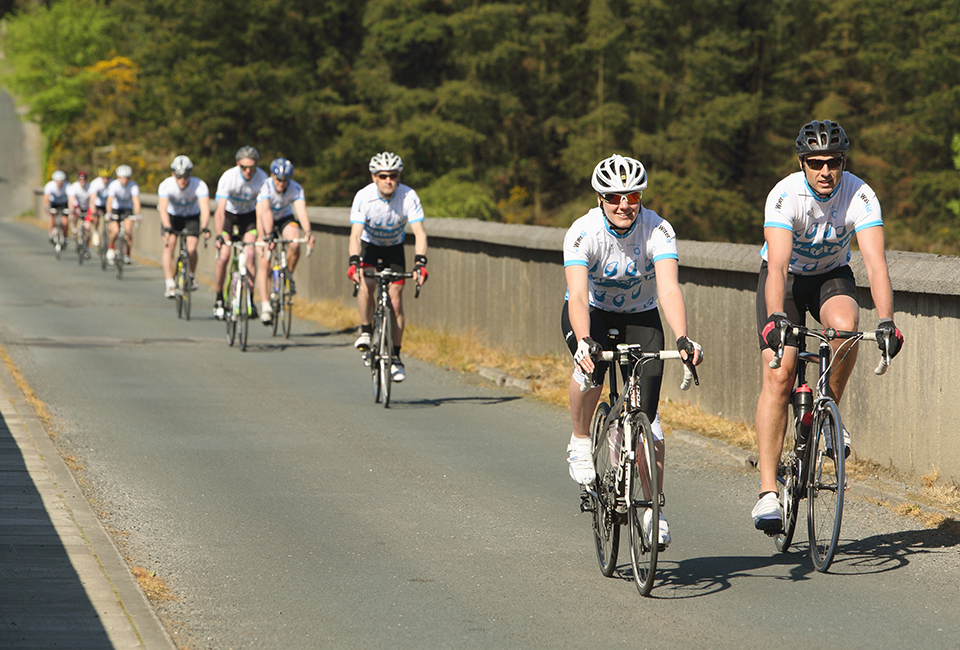 Water cycle challenge
Education
As part of our education offer, we've created learning materials to help young people understand how clean water, decent toilets and good hygiene can change lives.
Our schools' programme includes the opportunity to book a talk or workshop about our work in Ethiopia.  Students will be able to learn about the work of WaterAid, and understand the difference between clean water & sanitation in the UK, and what is available in some areas of developing countries.
If your class is studying the topic of water, and you'd like to book a trip to one of our education centres, or a workshop, take a look at our offer on the Yorkshire Water schools page and then fill out our application form. 
Take a look at our education offer
Donate online
Whether you want to make a one-off donation or give a little each month, it's easy to make a donation online.
Donate by text
Text TAP to 70123 to donate £3*
*Texts cost £3 plus standard network rate message. WaterAid receives 100% of the donation. By texting you consent to text and phone contact about our work and what you can do to help. For more information go to wateraid.org/privacy. WaterAid registered charity numbers 288701 (England and Wales) and SC039479 (Scotland).
Donate as you shop
We've partnered with easyfundraising, the UK's largest charity shopping site, so you can help us raise donations for WaterAid just by shopping online!
When you use easyfundraising to access over 3,100 retailers including Tesco, John Lewis, Apple, M&S and many more, you'll raise a donation for WaterAid - at no extra cost to you.