We understand how essential clean water and decent toilets are. Providing water that is clean and safe to drink is our priority, and we believe that everyone should have access to clean water and sanitation.  We are a long-standing supporter of WaterAid and the work they do to help those around the world who need it most.
WaterAid is an international not-for-profit, determined to make clean water, decent toilets and good hygiene normal for everyone, everywhere within a generation.
Our big wish for Ethiopia
We're working with WaterAid to help bring clean water to 130,000 people in Ethiopia and over the past 5 yearswe've raised over £1m!
Yorkshire Water CEO, Liz Barber, says:
"It's been 40 years since we started working in partnership with WaterAid. Over that time, generous customers like you have helped to bring clean water and long-term solutions to people living in some of the world's poorest communities. This amazing commitment to help others makes me so proud of the people of Yorkshire, who continue to give generously to those who need it, even when times are hard. Thank you. We couldn't do it without you."
Case Study
Introducing Mekedelawit
14 year old Mekedelawit is a grade 7 pupil and WASH club member at Bruh Tesfa Primary School in Addis Ababa, Ethiopia. In the slum area that the school is in 25% of the population are disabled; this school has WASH facilities for both disabled and non-disabled students.
Mekedelawit is an ambassador for hygiene education. "Our club's primary role is to keep the school clean, and to teach students how to be clean. I was selected because I am a good communicator."
Her favourite subject is English and when she grows up she wants to be a pilot.
Mekedelawit talks about the impact the WASH facilities have had on the health of her and her fellow students:
"Before the construction of the latrines and water provision, children got sick. But now we have these facilities and knowledge about how to use these latrines we do not get sick."
"I want to say thank you to everyone who was involved in the construction of the water and sanitation facilities."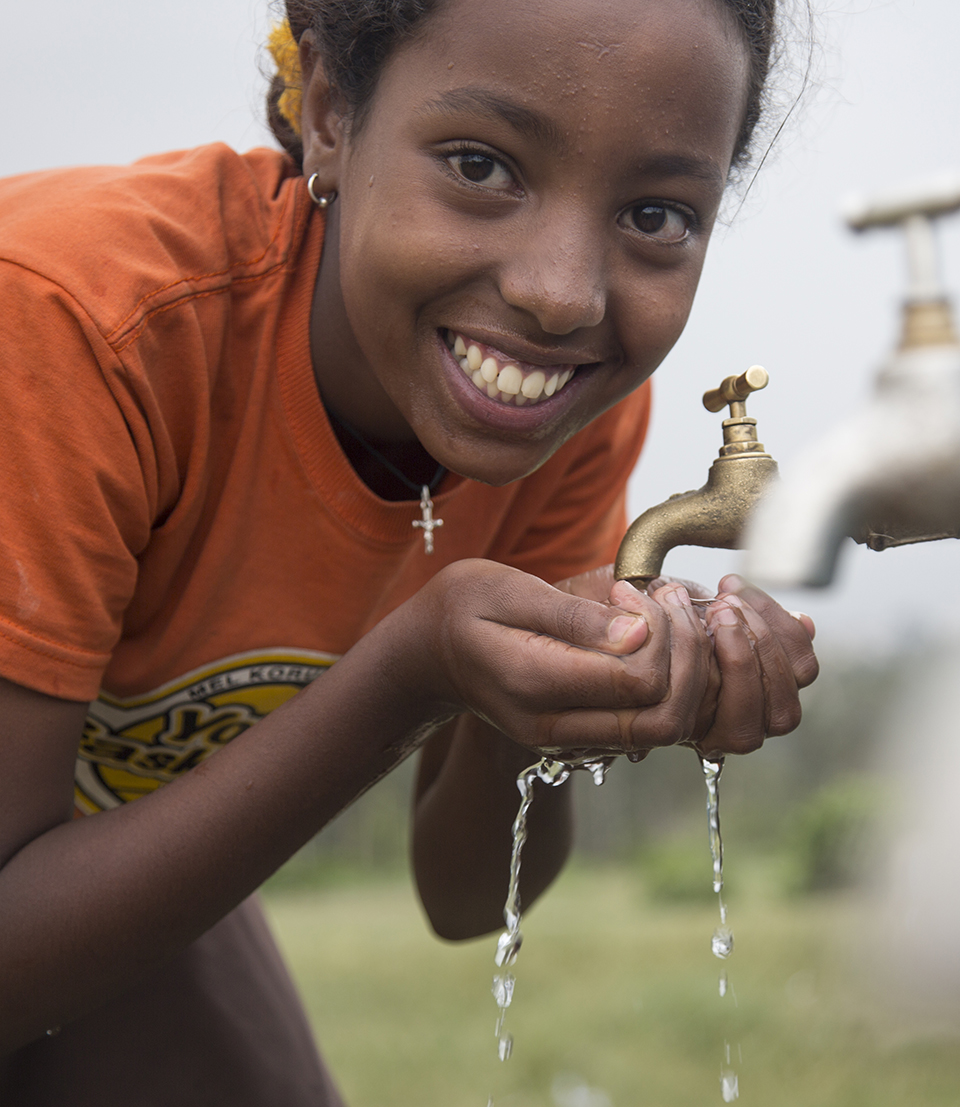 How we're raising money
From sponsored challenges to pub quizzes, there are loads of ways we're raising money.
Take a look at some of our colleagues in action: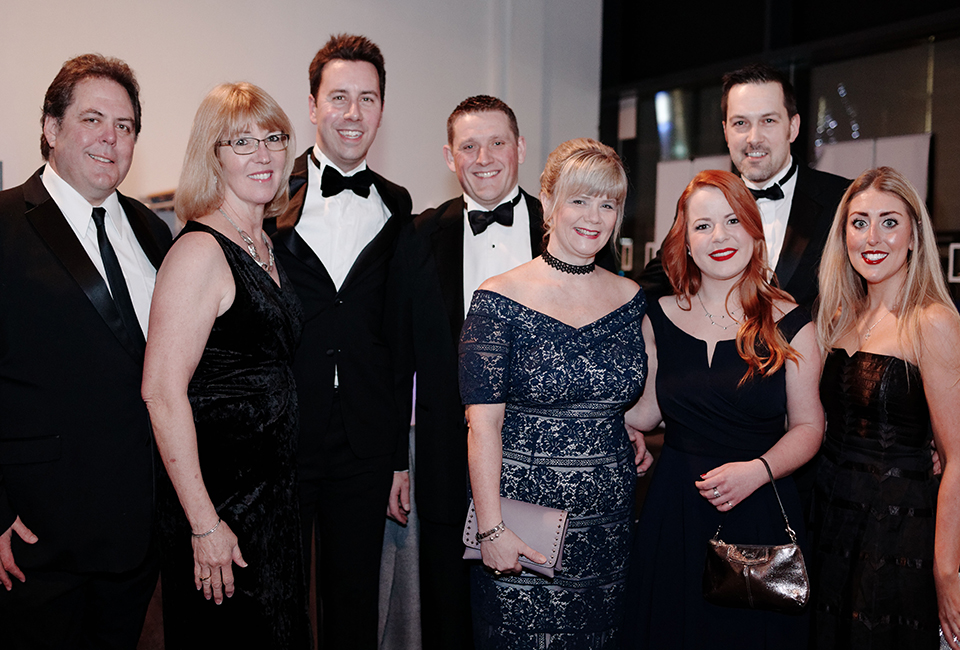 Annual WaterAid Ball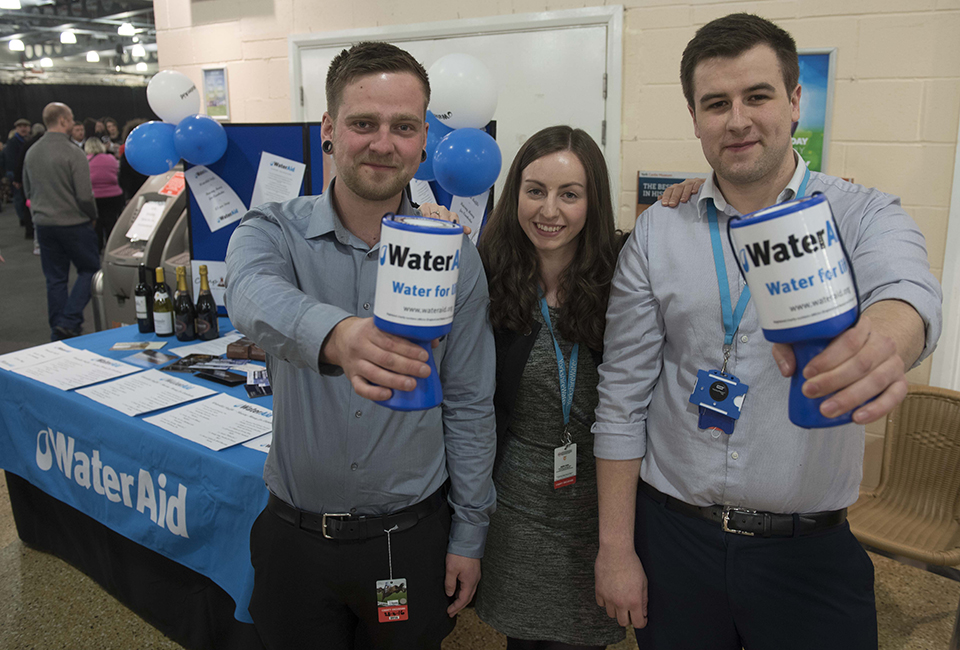 Regular fundraising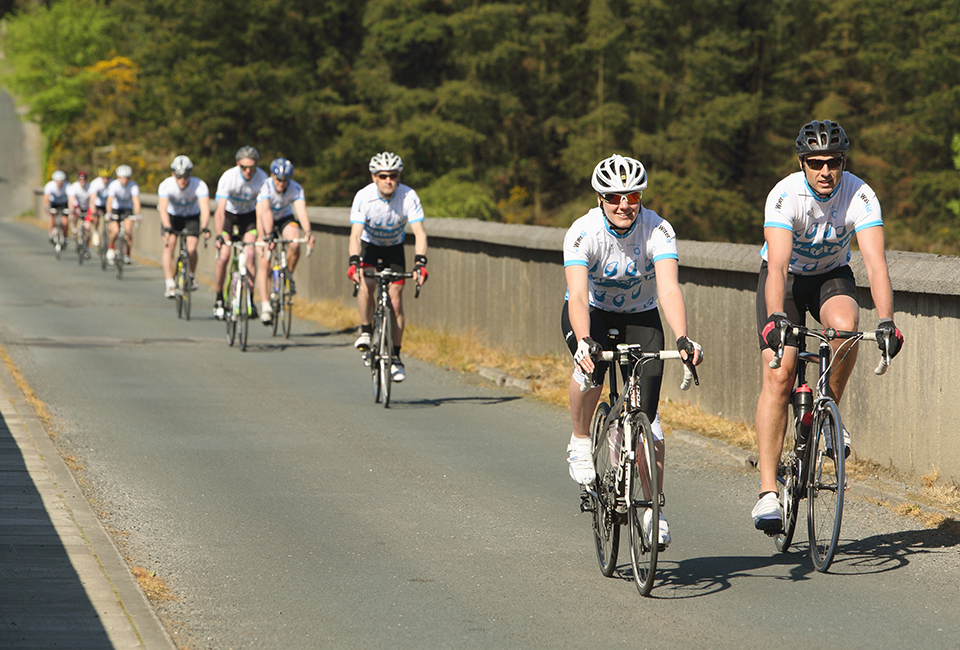 Water cycle challenge
Education
As part of our education programme, we've created learning materials to help young people understand how clean water, decent toilets and good hygiene can change lives.
Over the last 5 years we have delivered over 600 talks to schools, youth groups and community groups, informing thousands of people about the work of WaterAid and how we are supporting Townships in Ethiopia.
If you'd like a free talk about supporting WaterAid for your school or community organisation, just fill out our application form and we'll be in touch!
Donate online
Whether you want to make a one-off donation or give a little each moth, it's easy to make a donation online.
Donate by text
Text TAP to 70123 to donate £3*
*Texts cost £3 plus standard network rate message. WaterAid receives 100% of the donation. By texting you consent to text and phone contact about our work and what you can do to help. For more information go to wateraid.org/privacy. WaterAid registered charity numbers 288701 (England and Wales) and SC039479 (Scotland).
Donate as you shop
We've partnered with easyfundraising, the UK's largest charity shopping site, so you can help us raise donations for WaterAid just by shopping online!
When you use easyfundraising to access over 3,100 retailers including Tesco, John Lewis, Apple, M&S and many more, you'll raise a donation for WaterAid - at no extra cost to you.
Enter the Water Cycle Challenge 
Our charity sportive is returning for 2022!
Ride for WaterAid by taking one of three challenging routes through the Yorkshire Dales including the epic Rogue at 111 miles.