The rising cost of energy
We all know that everyone's looking to save a few extra pennies where they can this year. So, check out our Teapot Index which shows how energy costs are predicted to increase further and find out how you could make some small changes to save money!
Activity

Cost to heat water per year

2012

2022

2023

Boiling a full kettle

£8

£19

£22

Showering

£233

£543

£1,023

Load of laundry

£95

£223

£262

Dishwasher load

£102

£237

£281
Predicted cost of heating water in 2023
Heating water to wash your clothes will cost £262
Heating water to wash your dishes will cost £281
Heating water to run the shower will cost £302
Boiling water to make brews will cost £22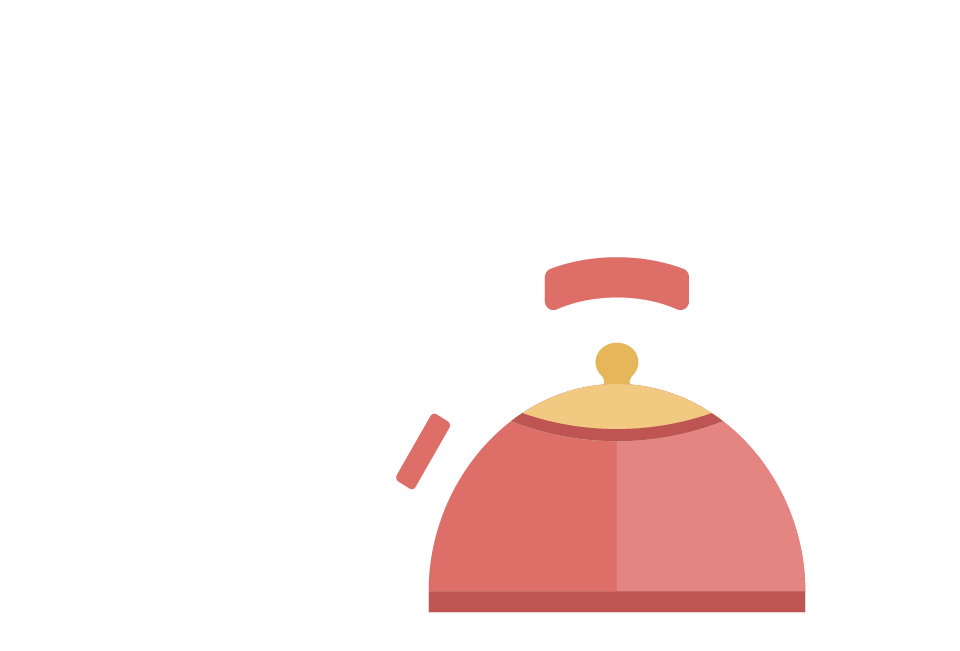 Heating water to run baths will cost £1,023
Ways to lower your energy bill
We've put together six simple ways to save your precious bucks across the board. From having fewer cuppas (who needs caffeine anyway?!) to swapping baths out for showers, you could save up to £700!
Activity

Cost per single use (2022)

Cost per year (2022)

Cost in 2021

Cost % increase since 2021

Cost in 2012

Cost prediction for 2023

Cost % increase prediction for 2023

Yorkshire Water's water-saving tips

Suggested saving per year

Boil a full kettle

1.28p

£18.69 (based on boiling kettle x4 times per day)

£10.36

 

80%

£7.88

£21.90

17%

Cut down on hot drinks by half every day – no one needs that much caffeine!

£9.35

Shower

34p

£256.36 (based on 14.5 8-minute showers per week per family of four)

£142.51

80%

£109.33

£301.60

18%

Cut your shower time in half – aim for 4 min showers!

£128.18

Load of laundry

47.6p

£222.77 (based on 9 loads per week)

£114.47

95%

£95

 

£262.08

18%

Avoid putting a wash on until washing machine is full

£123.76

Dishwasher load

91p

£236.60 (based on 5 loads per week)

£132.68

78%

£101.79

£280.80

19%

Avoid putting a wash on until dishwasher is full

£78.87

Running a bath

87p

£542.88 (based on three baths per week)

£303.70

79%

£233

£1,023.36

89%

Cut down on baths from three times to once a week

£361.92

Washing a car

52p

£15.14 (based on bi-weekly car washes)

£3.78

301%

£2.91

£17.76

17%

Wash your car once a month instead of twice

£7.59

TOTAL POTENTIAL SAVING:

£709.67