Open Country's Nature Force group boosts Yorkshire environment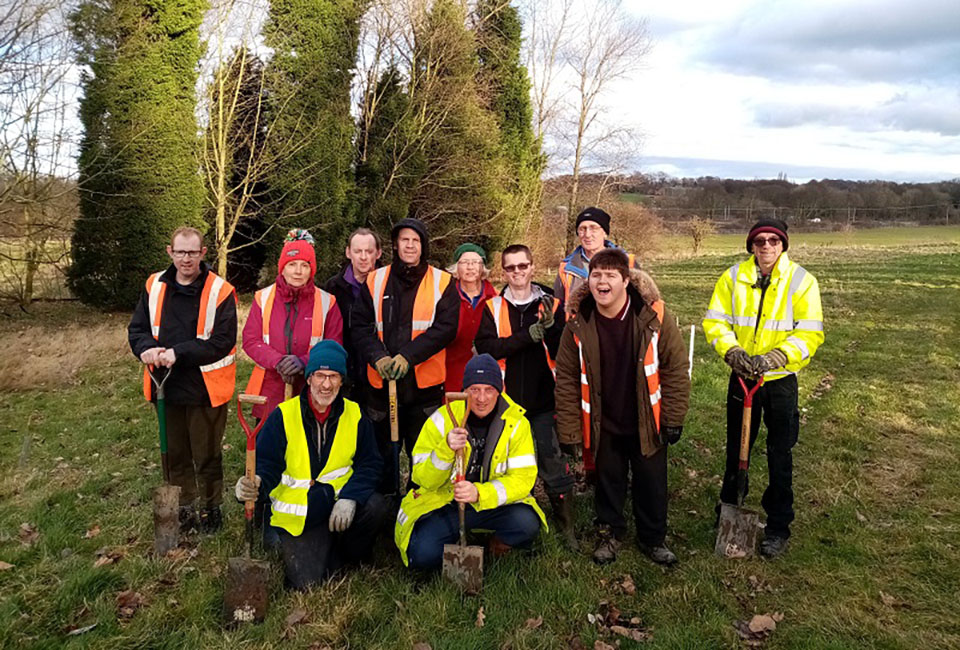 Community and people
Land and recreation
A Yorkshire charity helping people with a disability access and enjoy the countryside will be offering a series of outdoor activities to protect and conserve local wildlife habitats for the future in North and West Yorkshire.
The Nature Force groups, run by Open Country and funded by a grant from Yorkshire Water, will include a range of conservation activities, including tree planting, Himalayan Balsam pulling, installing information boards, path laying, litter picking, wildflower and aquatic plant growing, wildlife surveying and scrub clearing.
Open Country will be working with RSPB St. Aidan's, Harrogate Borough Council, Yorkshire Water, Pugneys Country Park, Canal & River Trust and Yorkshire Wildlife Trust on a variety of outdoor activities to protect and improve wildlife habitats and to encourage more people to access the countryside.
It is expected the programme will lead to the planting of more than 3,000 trees, improve at least 1,000m of public footpath and the installation of 40 nest boxes. Open Country's initiative will also develop and install new interpretation boards, signage and benches and help to tackle scrub and invasive non-native species.
Ella Dixon, Open Country Wakefield project officer, said: "This project will have a profound impact on our local environment. Not only will the funding allow us to improve and create habitats across our districts, but it will more people, including those from marginalised groups, will be able to access their local countryside through our path improvement work and public events.
"Our group members and volunteers are really looking forward to getting involved with community practical task work again, after a long period of isolation because of the Covid restrictions.''
Open Country was launched in Harrogate in 1990 to enable people with disabilities to access and enjoy the countryside through a varied programme of outdoor activities including walking, wheelchair outings, tandem cycling, carers trips, adventure activities and nature projects. It is now made up of over 135 volunteers, and around 300 disabled members benefiting from its services each year.
Ben Aston, biodiversity specialist at Yorkshire Water, said: "Through our experience managing watercourses in Yorkshire we understand how important conservation is for improving local environments and boosting biodiversity.
"The Open County project will provide another way for adults with disabilities to engage with nature and take part in conservation efforts in their local area. We're pleased to have been able to provide funding for this project and look forward to seeing the results."
For more information about Open Country call 01423 507227, email info@opencountry.org.uk or visit www.opencountry.org.uk