Brooks Bank habitat work attracts red-listed curlew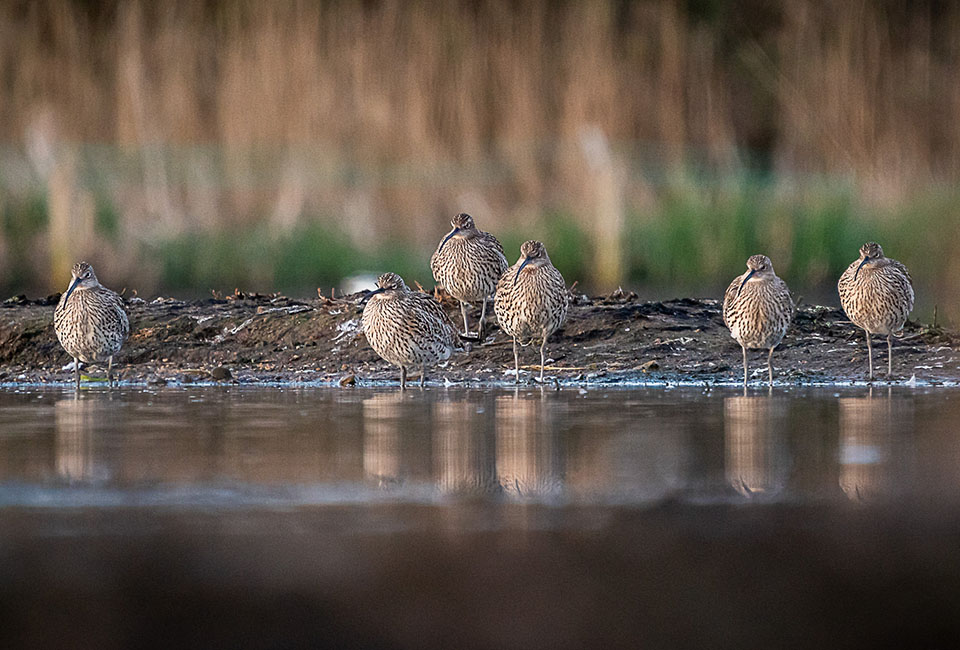 Energy and environment
Land and recreation
Work to develop new habitat for wading birds at Brooks Bank Farm near Sheffield as part of a partnership between Yorkshire Water and the Sheffield and Rotherham Wildlife Trust has attracted a vulnerable species to the area.
Curlew are "vulnerable" and present on the European red list, meaning that the species face a high risk of extinction. The breeding population of curlews has halved in the last 25 years and they have now been spotted visiting newly created wader scrapes at the site.
Phil Tennyson, recreation coordinator at Yorkshire Water, said: "There has been a great deal of habitat work in the area through the Sheffield Lakeland Landscape Partnership and it is fantastic to see results already, with curlew and other waders spotted visiting the site to forage."
Alongside the curlews, snipe, lapwings, stonechats and meadow pipits have also been spotted.
Keith Tomkins, who manages the Sheffield Lakeland Partnership, said: "We have been delighted to be able to work together with YW as part of the Sheffield Lakeland Landscape Partnership.
"Working in partnership on YW's Brooks Bank Farm has allowed us to ensure that the precious grassland bird breeding habitat has been retained and enhanced, whilst appropriate tree planting has been undertaken elsewhere on site to improve woodland connectivity through the landscape."