In February 2020 along with partners Mott McDonald Bentley we started work to replace 2 reservoirs that supply Rotherham's drinking water.
This work is expected to take until around summer 2022 to complete.
This project is vital in ensuring we can continue to supply high quality drinking water to large parts of Rotherham. Boston Park and castle will be open as normal throughout our work.
We'll update this page as our work progresses.
Summer 2021
New reservoir 1 is now nearing completion and its testing is underway.  By August we hope it will be ready to start supplying water to thousands of properties in Rotherham.
We'll then make a start demolishing and rebuilding the 2nd reservoir at our Boston Park site.
Below are some pictures of our progress from Spring and early Summer.
A selection of picture shows the inside of the new reservoir which can hold up to 4 million litres of water and the start of the process to waterproof the reservoir and lay the gravel back down.  The reservoir will eventually be covered in grass the same as the one it has replaced.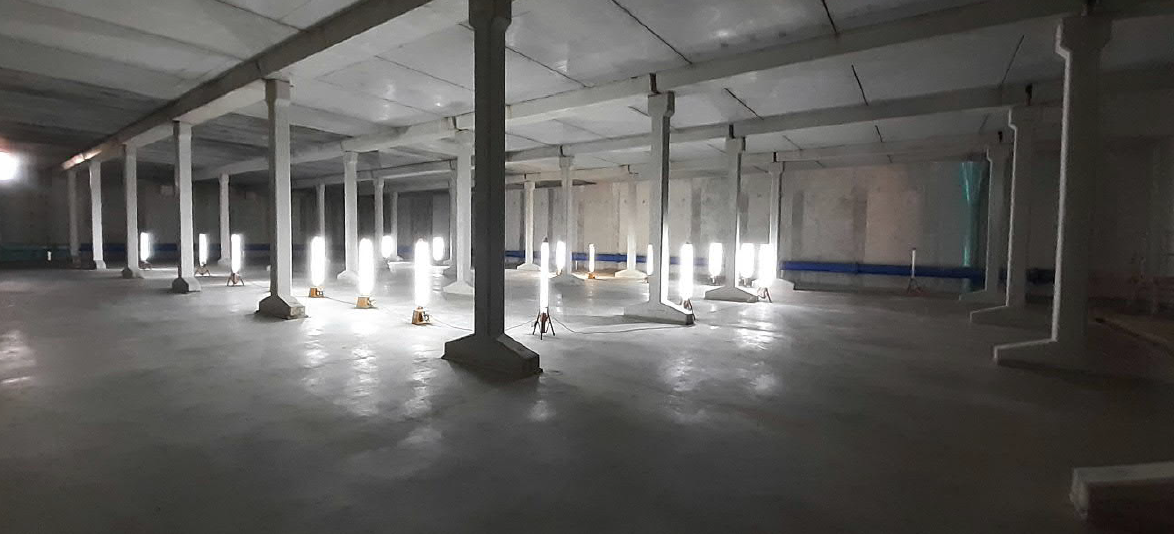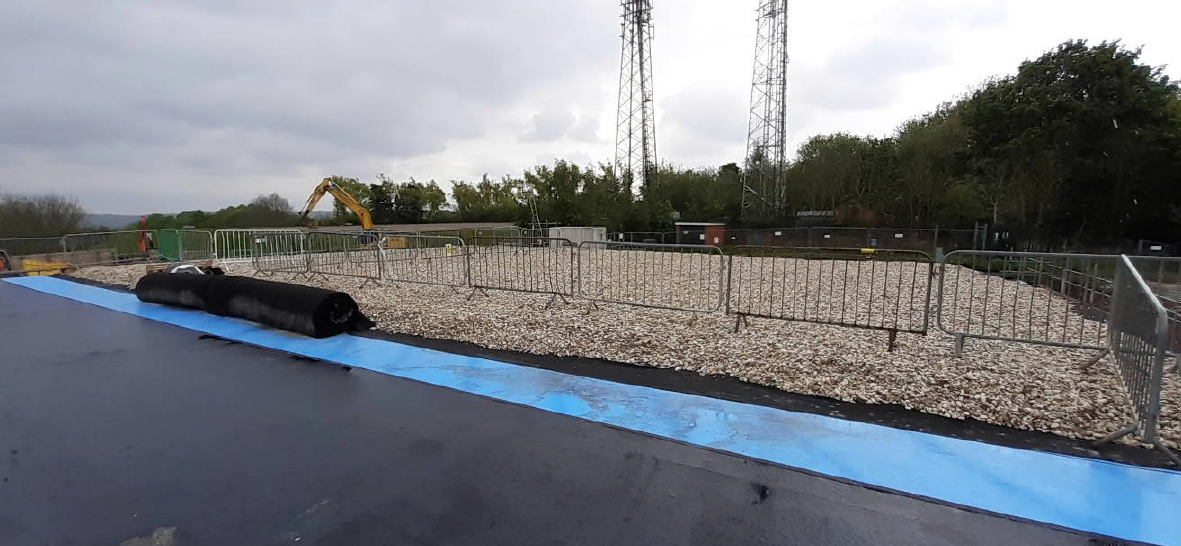 Winter 2021
Since our last update in October new reservoir 1 now has walls and we're making a start on the roof.
The team have worked hard around the wet winter weather to plan in the concrete pours, which rely on dry conditions to be completed.
The pictures below really shows the size and depth of the reservoir which when complete will be able to hold up to 4 million litres of water.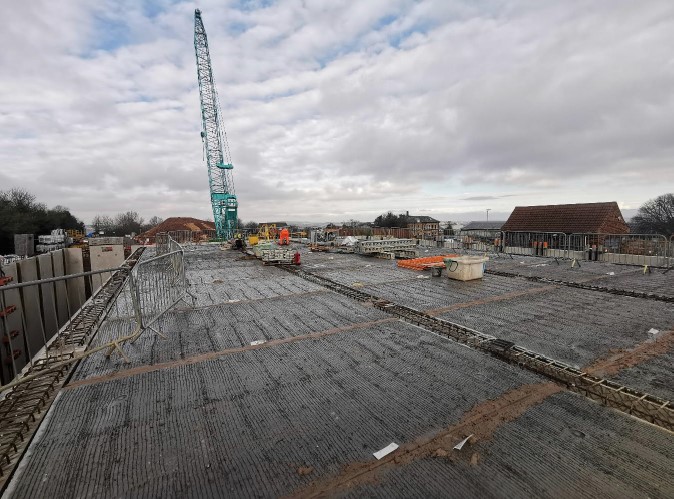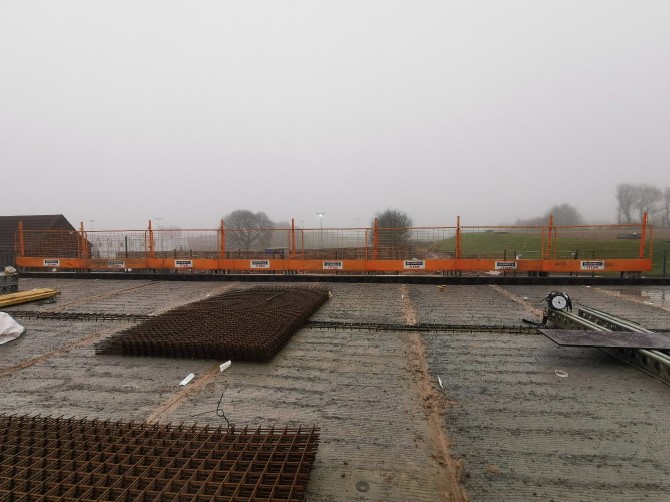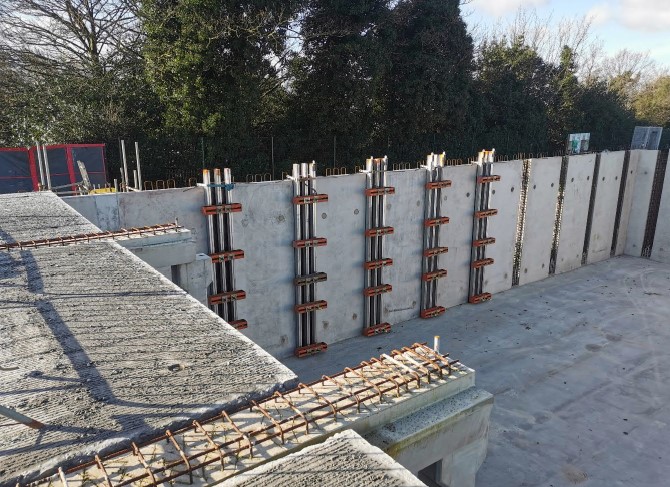 Autumn 2020
During August and September, we brought a crane to site and started taking delivery of the pre-cast concrete panels that form the walls of the new reservoir.
The new structure is now starting to take shape and next we'll be pouring in concrete to form the base. We'll do this in 2 parts.
Part one is planned for September 29th and part 2 we're planning for December.
It is critical to the quality and strength of the structure that the concrete pour is completed in one continual flow, which will mean an increase of deliveries to our site on these days.
The pictures below show the crane and concrete panels in place to form the wall of new reservoir number 1.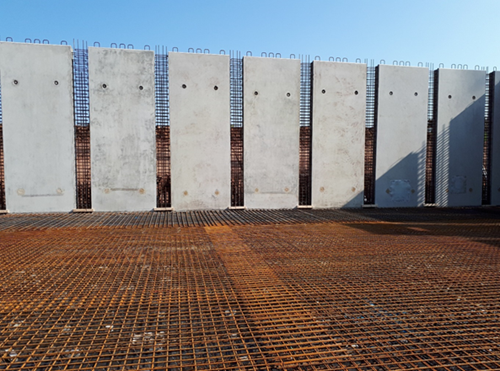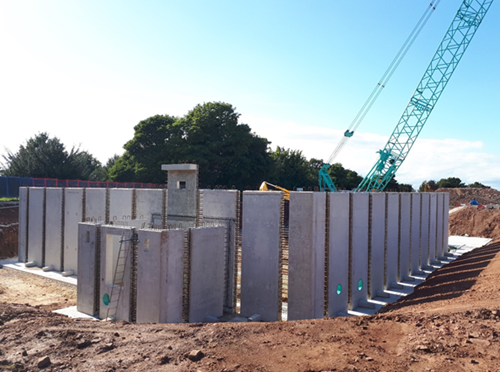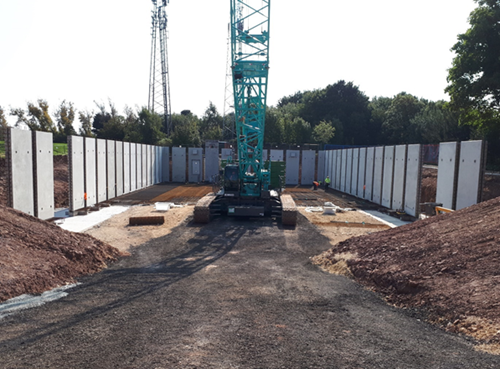 Summer 2020
Work began in February to set up our temporary compound however we had to stop work at the end of March due to the Covid-19 pandemic. Following a review of our working methods and in line with government guidelines we were able to start work again safely in May.
The compound area is now set up and we've started on the next phase of the work which is the demolition of reservoir 1.
We expect the full demolition to take around a month to complete and then we'll begin the construction of the new reservoir.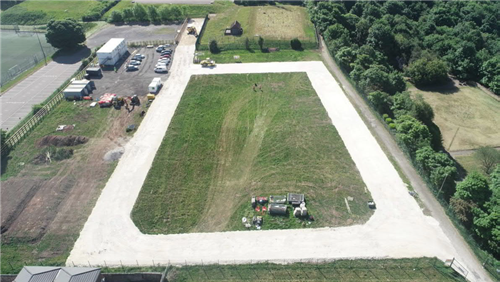 We've installed a one-way access road in our temporary compound for the safe movement of machinery and deliveries.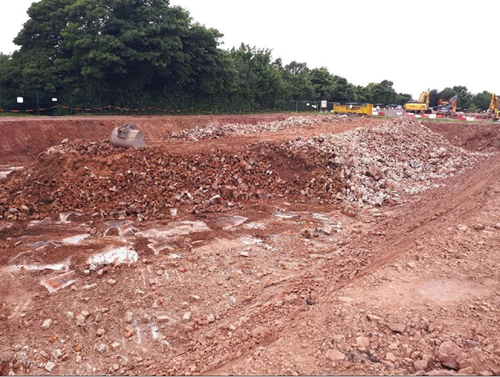 Reservoir 1 demolished with the rubble awaiting removal to the material storage area.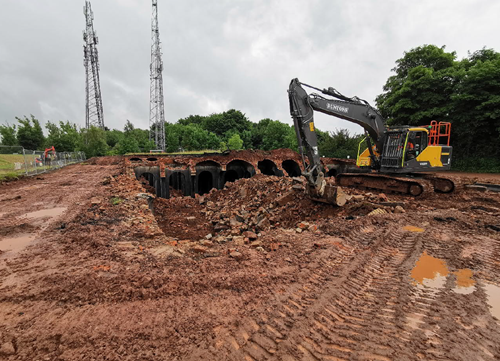 Demolition of reservoir one in progress showing the exposed arches and columns of the structure within the old reservoir.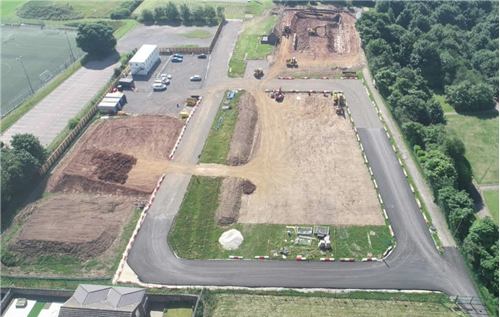 We're using the centre of our compound area for material storage to reduce the amount of vehicle movements.
General site setup and work plans
The reservoirs will be replaced in their current location as shown in the plan. By storing waste material on site we'll reduce the number of vehicle movements to Boston Park.
We'll be setting up cabins and welfare facilities along with temporary car parking in an area adjacent to Thomas Rotherham College car park.
Reservoir 1 will be replaced first and put into commission before work starts to replace reservoir 2. This will ensure water supplies are maintained throughout the work.
The footpath that runs adjacent to our compound area will be closed and a signed diversion will be in place.
Site security will always be in place.
When our work is complete, all areas will be restored to a standard agreed with Rotherham Council.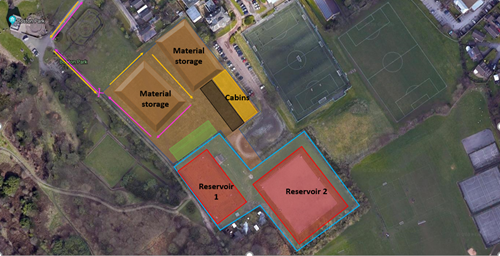 Traffic management and deliveries
All traffic management has been discussed and agreed with Rotherham Highways.
Wherever possible, deliveries will be limited to between 9.30am and 2.30pm to avoid peak hours when staff and students arrive and leave Thomas Rotherham College.
Large deliveries will also be escorted by a traffic marshals and a 20mph speed limit will be in place on Boston Castle Grove.
Parking restrictions will be in place on Boston Castle Grove between 8am and 5pm. All restrictions will be fully signposted. All staff and visitors will park within our compound area.
We're currently working away from the office but if you have any questions about our work please contact us on 0345 1 24 24 24 quoting YW Capital- Boston Park reservoirs and we'll arrange for a member of the team to call you back.